/
/
Young scientists call for action on climate change
News
.
Sep 27, 2019
Young scientists call for action on climate change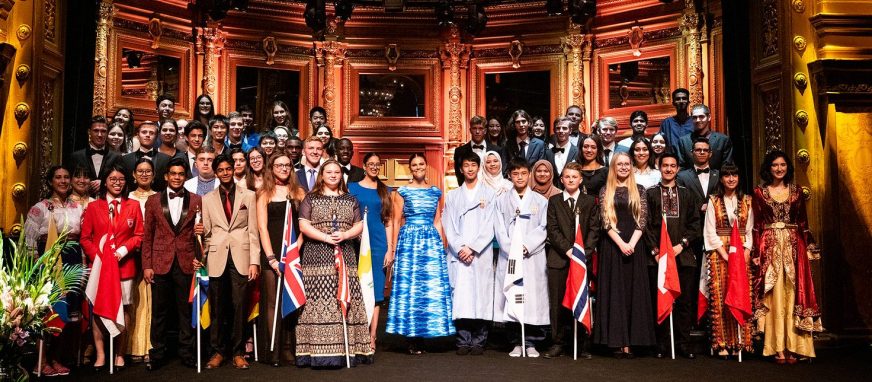 All over the world, young people demand climate justice and many want water to be placed at the top of the global agenda. The national winners of Stockholm Junior Water Prize have issued a joint statement to express their concern over the water-related climate effects they see in their respective countries.
The statement was first presented at World Water Week during the Malin Falkenmark Young Scientist Symposium on Climate Change 29 August 2019 and later sent to the United Nations General Assembly. It will also be shared at the Santiago Climate Change Conference (COP 25). Read the Statement here.
The young scientists call for action and a more solutions-oriented approach to the current crisis. "What concerns us most is not only the inability of our individual countries to act, but how we will manage to summon global awareness, global engagement and global action," the young water scientists write. They want to see science-based targets in both public and private policy and emphasize the importance of education and research, adding "We desperately need true public-minded leaders, both political and influencers, to embrace scientific thinking, not as an ideology, but as an effective platform to drive constructive discourse".
The Stockholm Junior Water Prize is an international competition with 35 countries taking part. The national winners travel to Stockholm to vie for the global title. At the same time, the week in Stockholm offers them a chance to form new friendships, go on field trips and mix with leading water experts. In 2019, Professor Malin Falkenmark, winner of the prestigious Blue Planet Prize, donated an extra day at World Water Week to organize the Young Scientist Symposium on Climate Change, handing over the baton of water wisdom to the new generation of water scientists, innovators and decision-makers.
Read the Statement from the Stockholm Junior Water Prize winners here.