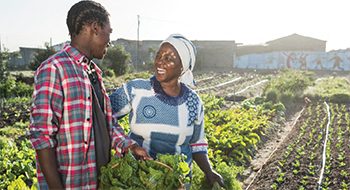 At the core of SIWI's work is building and sharing knowledge about water and development issues. A better understanding of our shared challenges, responsibilities and opportunities is necessary if we are to successfully and sustainably manage the world's water resources for future generations.
For several years, we published the World Water Week Report, meant as an inspiration in the lead-up to what we believe is the world's most important annual water meeting.
The Water Report 2016 takes on the highly current, and sometimes parallel, issues of water and migration. While we are witnessing some of the largest refugee flows since the Second World War, water crises are highlighted as one of the most pressing global challenges. How these two issues are linked, if at all – read more in the first chapter of this report.
2015 was a year of big decisions. The time has come for implementation. SIWI and The Water Report aims to follow, on an annual basis, the implementation of the Sustainable Development Goals – the Water Goal (SDG 6) and the other water-related SDGs – as well as the implementation of the Paris Climate Agreement.
Hoping to offer inspiration for talks at World Water Week and beyond, the report's final chapter discusses several aspects of Water for Sustainable Growth – the theme of the 2016 World Water Week.