The final goal of this research is to promote civic participation on resolving the water issue. For this, the research was fragmented into following three steps: 1. civil recognition and promotion to participate on water problems by AqUs, an educational game app, 2. Spreading the sustainable-self development system through GitHub and Facebook promotion, 3. propagating the movement to a global scale.
This is how I came up with the idea for this project:
Our team has been inspired to develop a sociological project which includes the invention of a sustainable platform which will reduce the gap between civic awareness and water issues, therefore motivating civil society to participate in resolving water issues.
Development of Project AqUs for the Civic Participation on Water Conservation Using Water Footprint Concept
CONTACT WATERTANK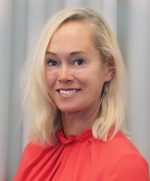 Ania Andersch
Programme manager