My name is Shegufta Mehjabeen and I am 16 years old. I am from Bangladesh. I have always been interested in different science topics. Working on different problems in the environment has always inspired me and I hope to continue this.
I am very delighted to get this opportunity to participate in this competition and to gain lots of wholesome experiences by getting to meet many new people of different nationalities who share the same thought about our environment.
Tell us what the water concern in your country is!
My country Bangladesh has a wide range of water concerns. But water crisis is the most significant one. Millions of people in my country are facing this problem in their day to day life.
CONTACT WATERTANK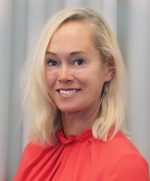 Ania Andersch
Programme manager