Growing up, my parents thaught me the importance of enviromental awareness and the beauty of nature surrounding us. This made me always very interested in enviromental issues and thinking of solutions to them, including water innovation. In the future, I hope to (help to) make a positive difference in the world.
Hallo allemaal! My name is Nynke, I am 18 years old and I am going to study Biology on the Wageningen University & Research.
Tell us what the water concern in your country is!
At the moment, sodium builds up in drainwater from the circulation systems in the greenhouse horticulture. This prevents the sector from being 100 percent emmision free.
CONTACT WATERTANK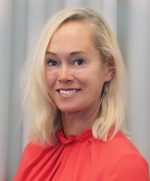 Ania Andersch
Programme manager