/
/
5 ways a focus on nature can boost climate action
Blog
.
Oct 22, 2021
5 ways a focus on nature can boost climate action
This month will see two gigantic global meetings to reverse dangerous trends on biodiversity loss and climate change. The world has everything to gain from addressing these two issues simultaneously. Here are five ways to do this with the help of water.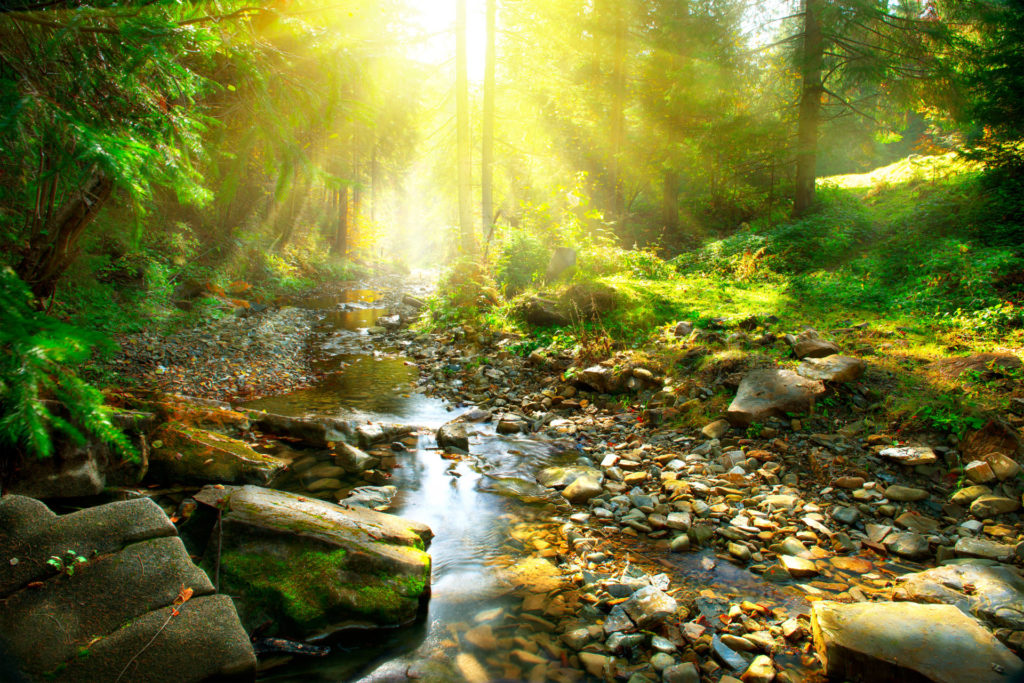 By now, many people have heard of the United Nations Climate Change Conference, COP26, that will take place in Glasgow 31 October-12 November. But fewer are aware that there is also another Conference of the Parties meeting, COP15, on a related and equally serious threat, loss of biodiversity. The first phase of the United Nations Biodiversity Conference COP15 is taking place 11-15 October to strengthen the post-2020 Global Biodiversity Framework.
SIWI are closely following both these events and argue that neither biodiversity loss nor climate change can be successfully resolved unless both are tackled together. This argument has also been increasingly heard in the last year. One example was in June when the Intergovernmental Science-Policy Platform on Biodiversity and Ecosystem Services (IPBES) and the Intergovernmental Panel on Climate Change (IPCC) joined forces for the first time to issue a landmark joint workshop report. The main message was that the international community must start addressing these two threats simultaneously.
Water is a great starting point for the type of holistic actions that are urgently needed. Here are five ways to address biodiversity loss and climate change at the same time:
Coordinate commitments.
The past year has seen a record number of commitments from countries and companies to achieve net-zero carbon emissions. We are also starting to see similar pledges related to biodiversity, for example calls to reverse nature loss by 2030. Water is an effective connector to coordinate these climate and nature commitments so that governments and businesses can maximize their impact. Healthy ecosystems, crucial to both biodiversity and climate resilience, rely on well-functioning river basins and hydrological flows.
Invest more in nature-based solutions.
Many of the actions presented in relation to the biodiversity meeting can also help the world accelerate climate action. At the climate meeting COP26, all signatories of the 2015 Paris Agreement on climate change are expected to strengthen their commitments so that global warming is limited to 1.5 degree Celsius. There are good examples from around the world, for example cities that are integrating trees, wetlands, and farmland to clean water, improve biodiversity, boost carbon storage, and reduce the risk of flooding.
Protect and restore ecosystems.
The rapid degradation of nature is a threat to biodiversity and a driver of greenhouse gas emissions. It also makes people more vulnerable to floods, droughts, and other impacts of climate change. Integrating water flow processes in restoration strategies will improve productivity and biodiversity in the landscape. Restored landscapes, forests, mangroves, and wetlands, can strengthen biodiversity, sequester carbon, protect us from disasters, and improve water quality. For every dollar invested in restoration, nine dollars in returns for society can be expected.
Strengthen food security.
Humans tend to forget that we are part of the natural world and depend on healthy ecosystems. Now both biodiversity loss and extreme events caused by global warming, such as devastating droughts and erratic rainfall patterns, are putting the natural world under increasing pressure. One consequence is that it is increasingly difficult to grow food and get access to freshwater. To strengthen food and water security, we must restore soil health and moisture and shift to agricultural methods that focus more on sound agro-ecological principles and water management. This can also mean that more carbon is stored.
Address water pollution.
More than half the world's wastewater is released untreated into nature which is both harming ecosystems and aggravating global warming. In many countries, water contaminated by ffecal waste is also a driver of illness and disease. Improved wastewater and sanitation management can improve the health of both ecosystems and people, while reducing greenhouse gas emissions. New technology makes it possible to generate resources and energy from wastewater.
We hope to see many powerful commitments coming out of both the UN Biodiversity Conference and the UN Conference on Climate Change.