Science is making fast progress in many of the fields where SIWI is active, but we still need more research to understand both water's role in increasingly complex human societies and the many interlinkages between different natural systems.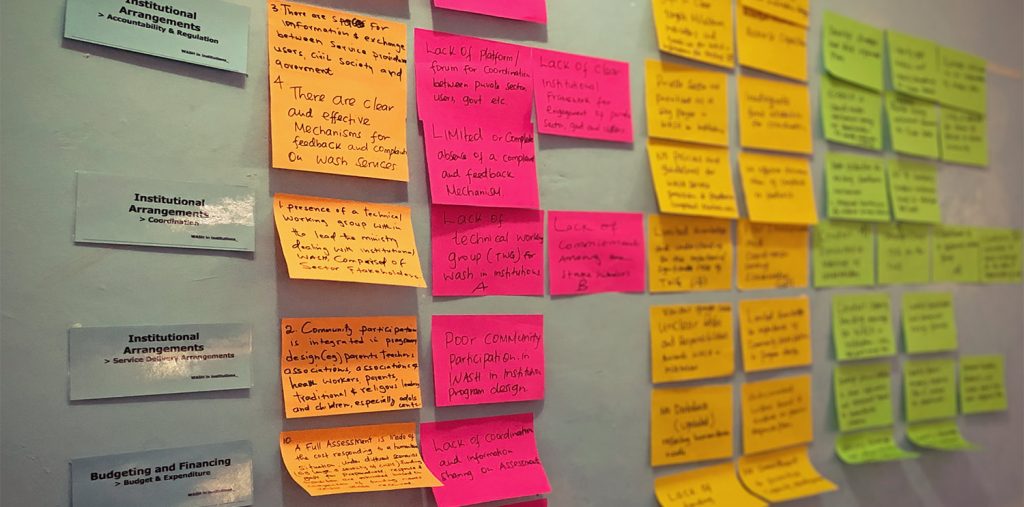 SIWI contributes by generating new knowledge as well as by celebrating excellence through the Stockholm Water Prize and the Stockholm Junior Water Prize. The Prizes help raise awareness of important water-related achievements and inspire new generations to pursue research and innovation.
Equally important is to ensure that scientific knowledge influences policy and practice. International processes, national policies, and local decision-making often benefit from contacts with contemporary research. In our role as advisors to governments, cities, and institutions, SIWI can connect academics and practitioners for fruitful knowledge exchange.
Here are some examples of our research work:
SIWI is generating new knowledge on water diplomacy and water cooperation, partly through the International Centre for Water Cooperation.
SIWI is part of the Stockholm Climate Security Hub, which raises capacity among decision-makers on the relationship between different security risks.
Together with other research organizations, SIWI is creating new knowledge on the role of water in climate mitigation, which can help us identify more effective solutions to climate change.
SIWI is an active partner in international research cooperation on the forest-water nexus.
Through two pilot projects, SIWI is studying how source-to-sea management can be put into practice.
By organizing the leading global water event, World Water Week, we make it possible for policymakers around the world to meet with leading water scientists.