Download your SDG posters
Get this didactic series of printable posters illustrating how water connects all Sustainable Development Goals (SDGs) and create a small exhibition in your school or workplace.
Download the posters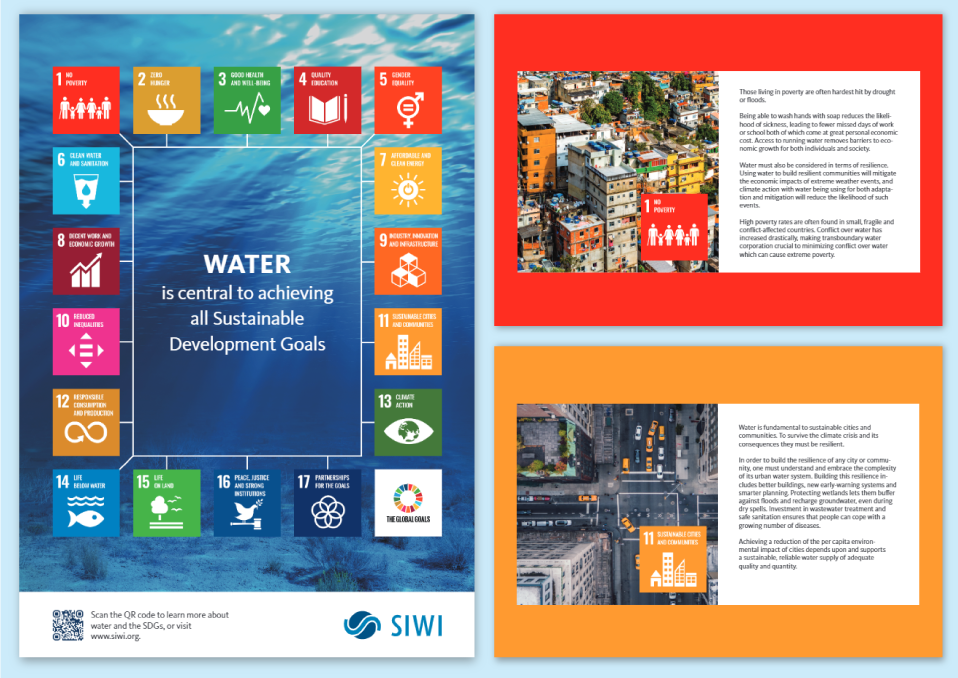 Advocacy
Advisory services
Capacity development
Dialogues and facilitation
Collaboration
Knowledge and research
Why water
The water crisis is one of the greatest threats to life on Earth – but there are solutions. Learn more about how we can govern water more sustainably to tackle the planet's gravest challenges, including the climate crisis, food security and biodiversity loss.