/
/
Climate, Water and Resilience: Indigenous knowledge matters
Jun 04, 2020
Climate, Water and Resilience: Indigenous knowledge matters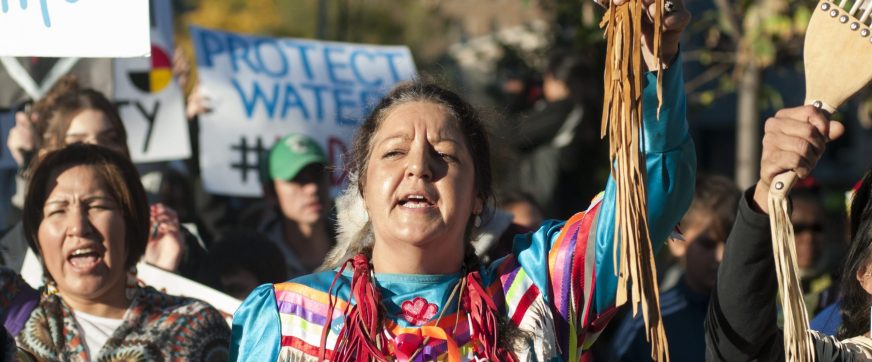 In a new policy brief, the UNDP-SIWI Water Governance Facility (WGF) and SIWI highlight the role of indigenous peoples' solutions to tackle the climate and water crisis and how countries can draw on these experiences to reach the goals of the Paris Agreement. This is a source of knowledge that the world cannot afford to ignore.
Many important global events have been cancelled or postponed in the wake of the Covid-19 pandemic. The UNFCCC Conference of the Parties, COP26, has been moved to late 2021, but, as the UNFCCC's Executive Secretary Ms. Patricia Espinosa urged this week as part of the June Momentum for Climate Change, that does not mean that we can postpone the much-needed actions on climate change: "Covid has not stopped our work. The question has never been, should we continue this work? The question is, how can we afford not to?"
As the 2020 World Water Development Report Water and Climate Change confirms, many of the adverse effects of climate change manifest themselves as changes in water availability and quality, affecting the human rights to water, food, and sanitation. Increased climate variability will impact the availability of water, in terms of both quantity and quality, and expose already vulnerable populations and ecosystems to even greater risks.
In a new policy brief, SIWI and WGF highlight how water-related insights and solutions emanating from indigenous communities can contribute to our global response to climate change. The brief offers clear advice to countries on how to take into consideration the knowledge and perspectives of indigenous peoples in enhancing their Nationally Determined Contributions (NDCs) toward fulfilling the goals of the Paris Agreement.
Indigenous peoples play a vital role when it comes to the environment – they are custodians of many of the world's most fragile and important ecosystems, including water ecosystems and headwaters. Indigenous peoples already manage many of the water-related risks in a changing climate with traditional ecological knowledge and solutions, implementing both mitigation and adaptation strategies worth highlighting for national and global climate action stakeholders and decision-makers.
Indigenous peoples' groups have, since the early 2000s, experienced increased recognition at the international level, including the groundbreaking United Nations Declaration on the Rights of Indigenous Peoples (UNDRIP), adopted in 2007. More recently, through the Local Communities and Indigenous Peoples Platform (LCIPP) within the UNFCCC, which serves as a mechanism for developing common positions and statements of indigenous peoples, and for undertaking effective lobbying and advocacy work at UNFCCC meetings and sessions. The LCIPP, through facilitating exchange of experiences and engagement, strives to strengthen the knowledge, technologies, practices, and efforts of local communities and indigenous peoples in relation to addressing and responding to climate change. This policy brief offers an overview of these developments, with key recommendations for how to continue to advance the integration of indigenous peoples' perspectives in climate action, as seen from the water governance lens For example:
Provide platform to indigenous peoples and involve them in relevant policy processes. National and local governments and civil society organizations should continue supporting the participation of indigenous peoples and their voices. Supporting their representation in relevant global, national, and subnational policy fora including UNFCCC platforms such as the LCIPP and the NDC processes is a good start.
Include and promote indigenous peoples' knowledge and practices in climate policies. Indigenous peoples' knowledge and experiences in water stewardship or governance should be integrated in dominant climate policies, at international, national, and local levels. This also includes bridging the gap between traditional and scientific knowledge to make contributions from indigenous peoples to climate action more visible. Indigenous groups and local communities are custodians of many of the world's most fragile and important ecosystems, hence indigenous knowledge and customs offer solutions to both mitigation of and adaptation to climate change.
Respect, protect and promote the rights of indigenous peoples. Despite the international framework, many countries have still not recognized and integrated indigenous peoples' rights in their national legislation. National and global policymakers should respect, protect, and promote the rights of indigenous peoples to their land and water resources and self-determined development, including free prior informed consent, in climate policy and action plans (including NDCs).
For more information about how the UNDP-SIWI Water Governance Facility works to strengthen the knowledge about and position of indigenous peoples in water governance processes, visit our website.
For information about SIWI's engagement in climate action, please read more here and learn about our contributions to the COP talks here.