The day after day zero – finding long-term solutions
Cape Town has defeated Day Zero. For now. Water consumption in the city has more than halved, but the challenges of finding long-term solutions remain.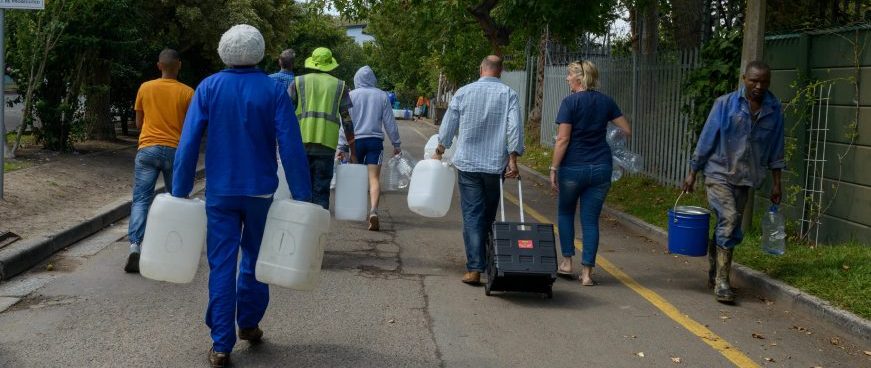 This article is written by Görrel Espelund and orginially published in WaterFront #1 2018.
Executive Deputy Mayor Ian Neilson's office is on the sixth floor of Cape Town's Civic Centre. From here, you can see the harbour, South Africa's second largest. In the other direction, the city unfolds into the formal and informal settlements of the Cape Flats. This is one of the areas where Cape Town is drilling for water as part of its water augmentation scheme. The city expects to draw 80 million litres of water per day from the aquifer on the Cape Flats. "We are also drilling in the surrounding mountains. It's deep drilling, so it's more expensive and slower, but it will produce water," Neilson says. Together with Xanthea Limberg, member of the Mayoral Committee for Informal Settlements, Water and Waste Services, he was delegated to take the political lead for water on 19 January this year. By that time, speculations were rife as to whether Cape Town would be the world's first metropolis to run out of water.
Water restrictions had been in place for more than a year, the drought was the worst in 100 years, dam levels kept dropping, and water consumption didn't go down to the levels required. Day Zero, the day the city was going to turn off the taps, was set for 12 April. In February, the city normally consumes 1.200 million litres of water per day. This year, new restrictions were put in place, limiting water use to 50 litres of water per person per day (see Figure 1). By March, consumption had come down to around 510 million litres per day. Day Zero was called off. At least for the time being… Keep reading story here, or below >>