/
/
Empathy – a key component to sustainable hydropower
Blog
.
Jun 24, 2015
Empathy – a key component to sustainable hydropower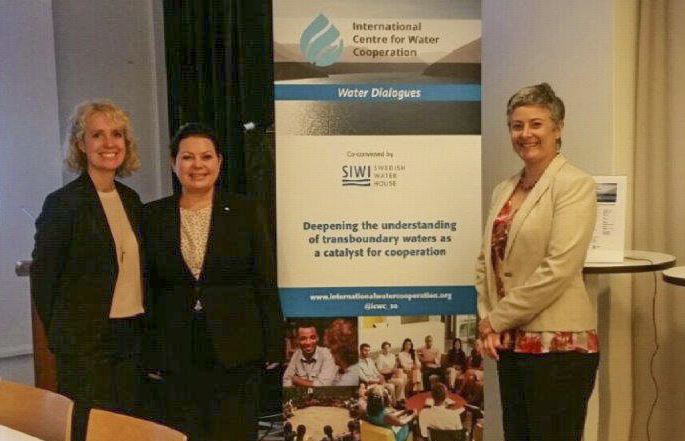 In Sweden and in many other parts of the world, the hydropower debate is both intense and not without tension. In response to this, International Centre of Hydropower (ICH) in Norway has developed and shares expertise, good practices and methodologies related to the sustainability of hydropower development. It also motivates multilateral development and financing agencies to consider sustainable hydropower in their portfolios of possible energy solutions for developing countries.
Hydropower contributes to one-fifth of the world's power generation. It plays an important role in the transition toward a low-carbon economy, and for several countries hydropower is the only domestic energy resource. Its present role in electricity generation is substantially greater than any other renewable technology, and the remaining potential, especially in the less developed countries, is vast. Yet, in many places it comes with severe, negative environmental and social impact. This is why a focus on more sustainable approaches to hydropower is badly needed.
Dr Laura Bull from the International Centre for Hydropower (ICH) was the first guest speaker in the Water Dialogue series, held on June 1st 2015. The Water Dialogues are convened by the International Centre for Water Cooperation (ICWC) and Swedish Water House (SWH) at SIWI, and aim to deepen the understanding of transboundary waters as a catalyst for cooperation in Sweden and abroad.
Dr Bull used case studies from Latin America to illustrate how sustainable hydropower development which promotes economic, financial, technical, environmental and social arrangements can deliver long term benefits at both the national and local levels. Human need is the driver and Laura stressed the importance of 1) flexible financing, 2) fostering dialogue, 3) the do-no-harm principle and 4) empathy in all sustainable investments and prospects.
Laura's enthusiasm for her capacity building programmes in Latin America was contagious and her in-depth knowledge on the subject of sustainable hydropower was generously shared with the audience. It was a rewarding inauguration of the Water Dialogues and we hope to see many of the participants continuing their engagement in fruitful and enlightening discussions.
Lotta Samuelson, Manager Swedish Water House, and Marian Patrick, Manager International Centre for Water Cooperation