/
/
Indigenous communities have libraries of wisdom but are left exposed
Blog
.
Aug 27, 2020
Indigenous communities have libraries of wisdom but are left exposed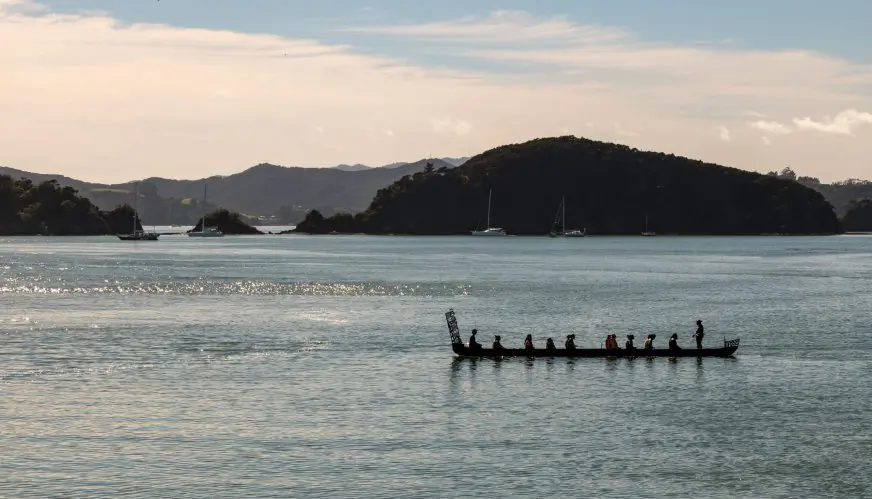 Recognizing the International Day of the World's Indigenous Peoples, the UNDP-SIWI Water Governance Facility (WGF) convened a virtual conversation on the theme of "Indigenous Peoples, Water, and Climate Change" on 7th August, featuring two UN Special Rapporteurs and two Indigenous leaders offering their insights and wisdom.
The purpose of the conversation was to explore the three themes in connection with one another and against the backdrop of the ongoing Covid-19 crisis.
Experienced, yet exposed
Karin Gardes of SIWI, as moderator, introduced the importance of indigenous peoples when it comes to water governance and climate action. As indigenous peoples inhabit some of the most fragile and important ecosystems in the world, looking after a large part of the world's biodiversity, they are both exposed to many risks, as well as experienced and knowledgeable about how to take care of and adapt to changes in the environment.
Francisco Calí Tzay, UN Special Rapporteur on the Rights of Indigenous Peoples, discussed the importance of caring for Mother Earth and living in harmony with nature as indigenous peoples have traditionally done. As a young child, Special Rapporteur Calí Tzay defended natural resources for his people, and in his role today, highlights that protecting water also means protecting ecosystems and biodiversity as a whole.
"Indigenous people were not considered", said Léo Heller, UN Special Rapporteur on the Human Rights to Safe Drinking Water and Sanitation, on the topic of participation in the implementation of policies. Providing on-the-ground examples, Special Rapporteur Heller provided examples of concerns related to the realization to the human rights to water and sanitation where indigenous peoples live. These include limited participation and access to information, water contamination by megaprojects and lack of consideration of the cultural acceptability of water and sanitation facilities. Impacts on the access to water by indigenous peoples are largely connected to climate change.
Connecting generations through nature
Sami advocate and member of the Sami Parliament in Sweden, Josefina Skerk warned of the dangers posed by industries that destroy natural capital for indigenous peoples. If, for example, a hydro dam would be placed in Sami regions, the culture and history connected to those places are lost to future generations.
Alex Lucitante, member of the Leadership Council of the organization Alianza Ceibo, a winner of the UN Equator Prize 2020, spoke about the lack of policies that correspond with the visions of indigenous communities. Indigenous peoples are ignored on the very issues that affect them the most.
Indigenous peoples and Covid-19
Special Rapporteur Heller shared an important lesson learned: the human population is highly connected, and as such, when it comes to vulnerable groups in society, we all face greater risks if we do not look after each other. Josefina Skerk and Alex Lucitante spoke about losing many members of the older generations to Covid-19, saying that "losing a grandparent is like losing an entire library of wisdom". At the same time, Alex Lucitante reminded that indigenous peoples have experience coping with pandemics and therefore have valuable knowledge that can be applied in these times. Special Rapporteur Calí Tzay added his support that the indigenous peoples' knowledge and experiences can help in responding to this pandemic.
Karin Gardes wrapped up the discussion with the recognition that there is tremendous knowledge among indigenous peoples that can serve other communities and policymakers. They can be our teachers.