Blog
.
Mar 22, 2019
Lessons on World Water Day – and every day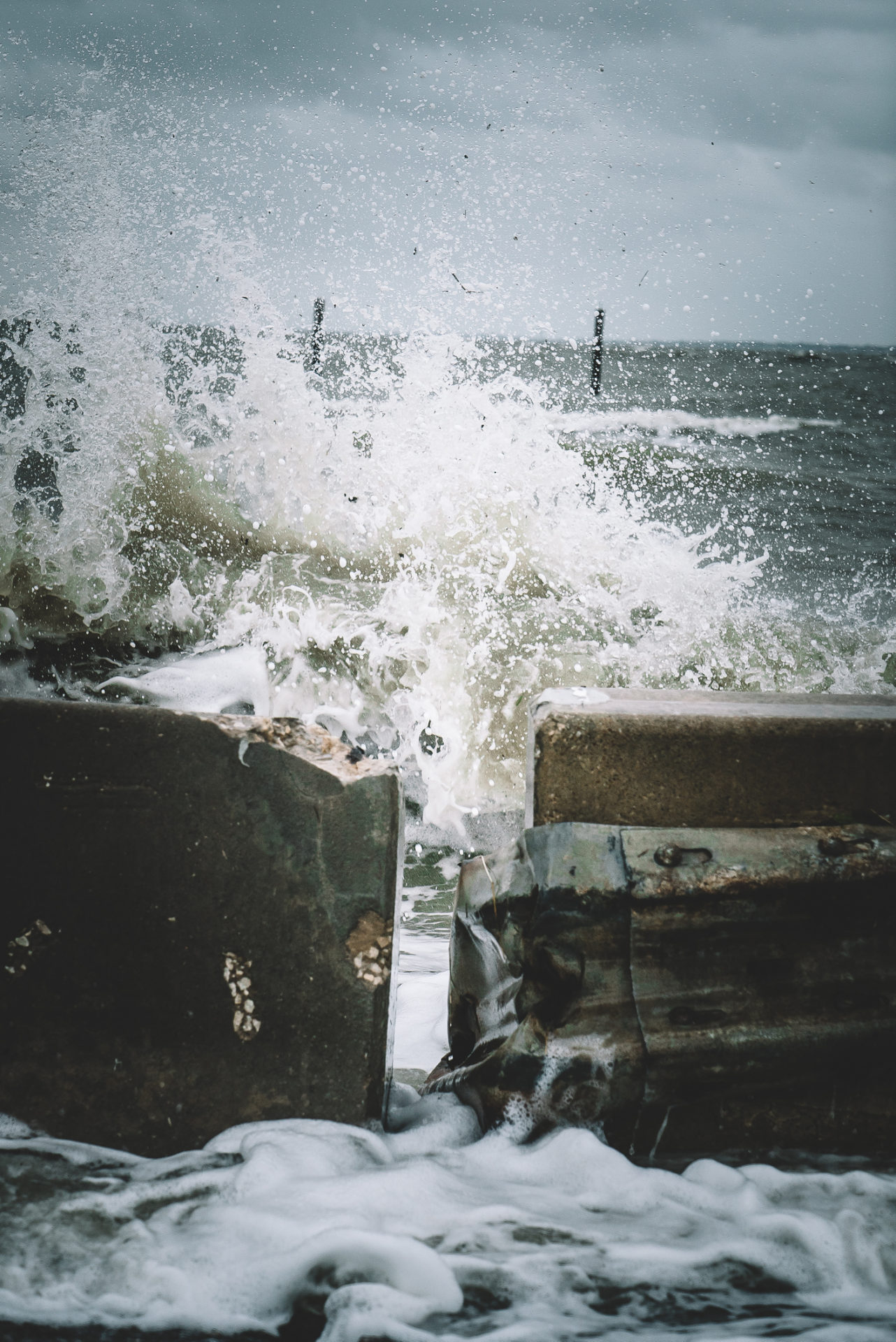 This year's World Water Day is commemorated in the wake of what may be the worst weather-related disaster to hit the southern hemisphere. Cyclone Idai is a stark reminder that low-income countries and marginalized groups are the most affected by extreme water events. We must do more to break the vicious circle, writes SIWI's Executive Director Torgny Holmgren in this blog post.
The full impact of Cyclone Idai is not yet fully known, but in Mozambique alone more than 1,000 persons may have been killed, with neighbouring Malawi and Zimbabwe also impacted.
The immense suffering is not only caused by torrential downpours, dumping vast amounts of rain flooding the landscape, but is also strongly linked to poverty. Mozambique, one of the world's poorest countries, is more vulnerable when disaster strikes than a country like Japan, where only seven people died from the 2018 typhoon Jebi, despite it being the country's worst in 25 years.
Facts like these are already well-known. We also know that it will get worse – with climate change the world is at risk of experiencing a continuous rise in extreme weather events, which could destroy any developments low-income countries have made over that last decades. This is something we just can't afford.
What is needed now is action. Mozambique and other countries need both immediate relief measures and long-term international support to rebuild their societies in a way that make them more resilient to future cyclones. Here the water community can play a prominent role, since around 90 per cent of all disasters tend to be water-related. Recent advances in water resources management mean new ways of identifying future risks and can be used to develop more resilient solutions.
We must make sure, across the world, that extreme events don't cause disasters or further widen the gap between the rich and the poor.
Another lesson is that we must be more generally aware of how marginalized groups are not only more vulnerable in extreme situations, but that they even at the best of times tend to have less access to clean water and safe sanitation than others.
This is the focus of the upcoming World Water Week 2019 (25-30 August in Stockholm), with the theme Water for Society – Including All. It is also the topic of this year's World Water Development Report, Leaving No One Behind, which was released on 19 March, with contributions from SIWI experts Dr Jenny Grönwall and Dr Alejandro Jiménez.
A key theme in the report is that the world needs better water governance, with a focus on who gets what water and why. Currently, outdated social norms and gender roles mean that women and girls often are forced to take a greater responsibility for collecting water than men and that they have less access to safe sanitation. Minorities and indigenous groups are often voiceless in important water decisions. People living in poor neighbourhoods that are not connected to piped systems are forced to pay more for their water services than people in richer, connected parts of the same city.
That the situation is this unfair should of course in itself be reason enough to place it at the top of the global agenda. But it should also be recognized that a human rights-based approach to water will benefit everyone. Investments in water and sanitation will drive development and pay for themselves four times over. We need to choose a new path, where no one is left behind.