/
/
Managing water in trying times: Striving for inclusive water diplomacy
Blog
.
Oct 01, 2019
Managing water in trying times: Striving for inclusive water diplomacy
There is a growing need for inclusive and forward-thinking water diplomacy, experts said at a High-Level Panel on Water Diplomacy organized by SIWI at the 2019 World Water Week. Drawing on experiences from Yemen, South Sudan, Lebanon and Central Asia, the speakers emphasized the importance of more inclusive processes.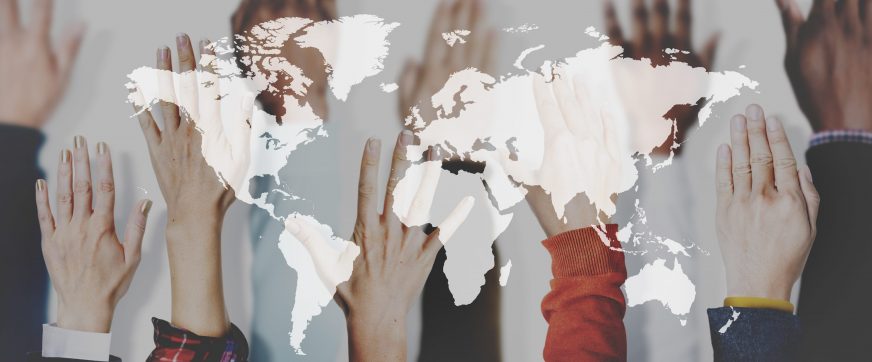 In this article Charlotte Grech-Madin and Annkatrin Tritschoks from the Department of Peace and Conflict Research, Uppsala University, together with Martina Klimes from SIWI,  share their most important takeaways from the event.
At present, 2.1 billion people globally do not have safely managed water and 884 million lack even basic water services. In many parts of the world, water scarcity is a worsening problem, due to population growth, economic development, and unsustainable resource management. Climate change-induced weather variability will exacerbate the situation and increases the risk of armed conflicts in water scarce areas.
Responding to a growing need for inter-sectoral dialogue on water diplomacy,  SIWI organized the High-Level Panel on Water Diplomacy as part of the 2019 World Water Week. The aim was to generate new perspectives on water diplomacy, 'forgotten' water conflicts, and the link between water, peace and security.
Margot Wallström, Swedish Foreign Minister at the time, outlined this link and confirmed Sweden's commitment to a conflict prevention agenda as outlined by UN Secretary-General António Guterres. As part of this, Minister Wallström highlighted the need for a more holistic approach to responding to global threats and conflict drivers, including the need to respect and responsibly manage water.
The link between water, peace and security was further brought to life by the panelists' experiences of water challenges. Muna Luqman from Yemen, Founder and Chairperson of Food4Humanity, spoke of how the brutal civil war has exacerbated long-term water stress in the country, leading to a loss of livelihoods, deterioration of infrastructure, and increased risk of water-borne diseases.
Alier Oka, Undersecretary Ministry of Water Resources and Irrigation in South Sudan, described how people in this conflict-ridden country suffer from climate change-related impacts such as variable seasonal rainfalls, floods, water-borne diseases, and droughts that cause crop failure and food insecurity.
Fadi Comair Director General of Hydraulic and Electric Resources, Ministry of Energy and Water in Lebanon spoke on post-conflict Lebanon where natural aridity and water stress is being exacerbated by increased migration, mainly from neighbouring Syria.
Guy Bonvin, Swiss Special Envoy for Water in Central Asia presented the Blue Peace initiative through which five Central Asian countries cooperate on water management related to food and energy security as well as disaster management. By stepping outside the "water box", it has been possible to take a more integrated and holistic approach to water management.
Representatives from the World Bank (Jennifer Sara, Global Director, Water Global Practice), the European Union (Christian Leffler, Deputy Secretary General for Economic and Global Issues, European External Action Service), and UNESCO (Shamila Nair-Bedouelle, Assistant Director General) echoed the country-specific experiences. They advocated for technical processes, data exchange, and the inclusion of local stakeholders in projects at all levels and stages, from planning to implementation.
In summary, the panelists emphasized the need for an inclusive and forward-thinking water diplomacy to face the challenges of a complex and uncertain future. This call is also reflected in larger debates on environmental and water diplomacy. In a report released on 10 September 2019, the United Nations Global Commission on Adaptation notes that current practices and planning in water management are based on past experiences, while the future will be more challenging and unpredictable. The commission stresses the need for a change in mindset and "a fundamental transformation in how water is managed". Research and practice from various water diplomacy processes accentuates this need for a transformation, which is expressed as a move away from state-centric, high-level diplomacy to a more inclusive and multi-level approach. Recent debates highlight the important interaction between science, politics, and policy, and posit that successful water diplomacy is based on collaboration between experts, officials, and users.
It is indisputable that water diplomacy is an important conflict prevention tool, which fosters engagement across different sectors and tracks. The discussions in the high-level panel at World Water Week highlighted the need to focus on how water diplomacy will be operationalized in complex geopolitical environments. Voices from the panel stressed the need to listen to local stakeholders, for example through close consultations with national partners when preparing development partner strategies. Furthermore, external actors, such as international organizations, should move from short-term to long-term engagement to better address unforeseen circumstances and build a more sustainable water sector that leaves no one behind.