/
/
Nicolai Schaaf discusses water shortage at di.se, Sweden's leading financial newspaper
News
.
May 24, 2019
Nicolai Schaaf discusses water shortage at di.se, Sweden's leading financial newspaper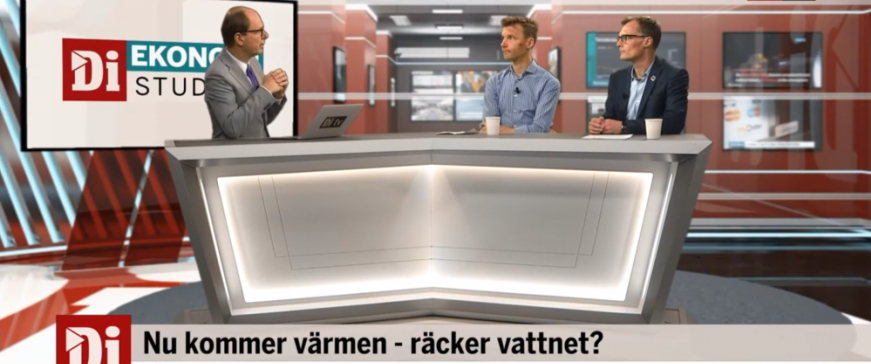 Is there enough water? Nicolai Schaaf, programme manager at SIWI, tackled the question in a TV interview with Dagens Industri (DI) on Wednesday.
The interview covered both the issue of record low water levels in Sweden and how water can be managed in a more sustainable way globally.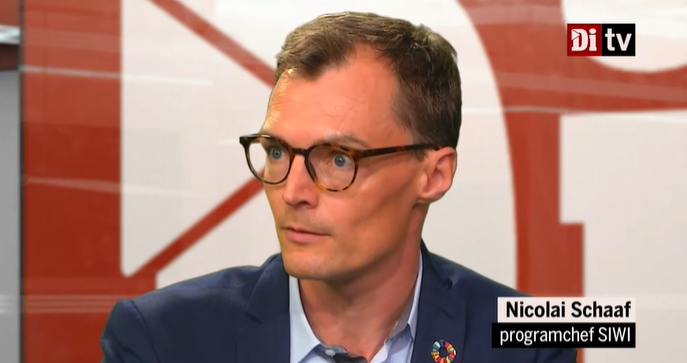 'Better governance is the way forward for managing water crises in Sweden and globally', said Nicolai Schaaf.
In addition to that, he pointed out the importance of  "brave decisions" on water issues in crisis situations, highlighting last year's drought in Cape Town as an example where the state managed to avoid running out of water, by adopting the appropriate measures.
Pär Dalhielm, CEO of Svenskt Vatten, the Swedish Water & Wastewater Association, emphasized that water has been taken for granted in Sweden, resulting in the deprioritization of the issue on the political agenda. Moreover, there is an unclear division of responsibility:
'Whom the responsibility for water issues lies with is incredibly fragmented. It becomes difficult when the problem comes to a head',  explained Pär Dalhielm.
Nicolai Schaaf also noted how the emerging issue of water shortage is becoming increasingly important for Swedish companies and how they should handle the new challenges.
See the full interview at Dagens Industri's website (in Swedish) »