Story
.
Jul 03, 2019
Sámi culture threatened by the water crisis
As a reindeer herder, Sanna Vannar knows that her livelihood and culture are threatened by climate change. This week she participates in SIWI events during the Swedish Politician's Week in Almedalen to talk about what the water crisis means to Sámi people. Read more about her in this article from WaterFront Magazine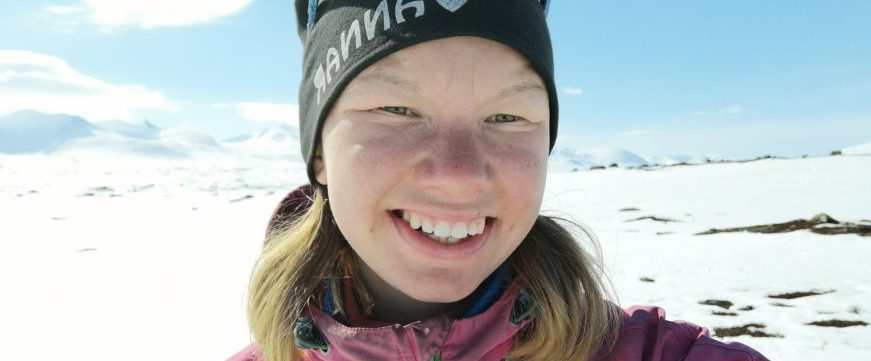 23-year old Sanna Vannar from Jokkmokk, Sweden, is president of the Sámi youth organization Sáminuorra. Last year the organization made headlines when they joined forces with ten families from Fiji, France, Germany, Italy, Kenya, Portugal and Romania to file a climate-change case in the EU General Court, the People's Climate Case. They argue that the EU's climate targets for 2030 are insufficient to protect their fundamental rights to life, health, occupation and property.
Why are water issues important to you?
With climate change comes a water crisis, causing our land, small lakes and marshes, to dry up. Ground water levels drop, there's an increase in forest fires and ecosystems are affected. For example, in our lakes we see that char, which needs cold water, is being replaced by trout.
How does this affect the Sámi people?
Our traditional way of life changes since it is closely linked to nature. Not least is it noticeable for us reindeer herders. The reindeer suffer when they can't find water or food. The basis for their existence is threatened. And if the reindeer would disappear, the whole Sámi culture is in peril.
We're used to living in harmony with nature, following the seasons. But that predictability is gone. We no longer know when the spring flood will come, for example, so we can't rely on the old way of using our lands. Suddenly, traditional knowledge isn't valid anymore. We have already been affected by damming of rivers, for example, but the situation is exacerbated by climate change.
So why have you filed a lawsuit against the European Union?
It started about a year ago, when Sáminuorra joined forces with ten families. The present climate change targets of the EU won't be enough, so we demand a higher level of ambition. To be clear, we're not against the European Union, The People's Climate Case is a call for the EU to do its job and protect us from climate change. And we're not doing it hoping to get monetary compensation, because money can't buy us land for our reindeer or protect our culture. We demand that the EU takes action.
Sadly, many of the changes we now see have been visible in our communities for quite a while. But it's very difficult to get people to listen. We felt this was a new way to maybe finally get heard.
Read more about Sanna Vannar here.
Stockholm WaterFront, no 1 2019
Sign up for your FREE subscription of Stockholm WaterFront here >>