SIWI to announce the 2018 Stockholm Water Prize laureate on World Water Day
Join us on World Water Day, 22 March, for the live announcement of this year's Stockholm Water Prize Laureate. Tap in online or join SIWI's World Water Day celebrations at the Grand Hotel in Stockholm.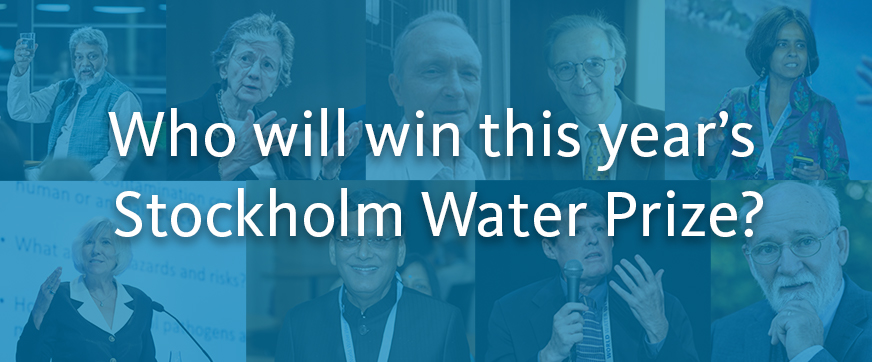 Since 1991, SIWI has awarded the Stockholm Water Prize, the world's most prestigious water award,  to women, men and organisations who have made outstanding contributions within the field of water.
Each year, we announce the winner of the prize on World Water Day, from SIWI's annual World Water Day seminar in Stockholm.
This year's seminar, titled "nature for water" and hosted in collaboration with KTH Royal Institute of Technology and World Wildlife Fund (WWF), will explore challenges and solutions in water-based ecosystem services in Sweden and around the world. Those in Stockholm can register for the seminar here. The seminar will be held in Swedish and begins at 13:00.
We invite those not in Stockholm to 'tap in' online for the live unveiling. Visit us at www.facebook.com/SIWIwater to see the live announcement at 13.15 CET on 22 March. Be sure to follow SIWI to get a notification about the livestream.
The official prize ceremony will be held during World Water Week, where Crown Princess Victoria will present the laureate with the Stockholm Water Prize on behalf of His Majesty Carl XVI Gustaf, King of Sweden, official patron of the prize.
For more information about the prize and to view previous laureates, visit siwi.org/prizes.