/
/
SIWI & the World Bank launch report on water security in Latin America and Caribbean Region
News
.
Apr 21, 2022
SIWI & the World Bank launch report on water security in Latin America and Caribbean Region
The joint report is a call to regional action to give water a more strategic role in the region's long-term socio-economic development and COVID-19 economic recovery, among others.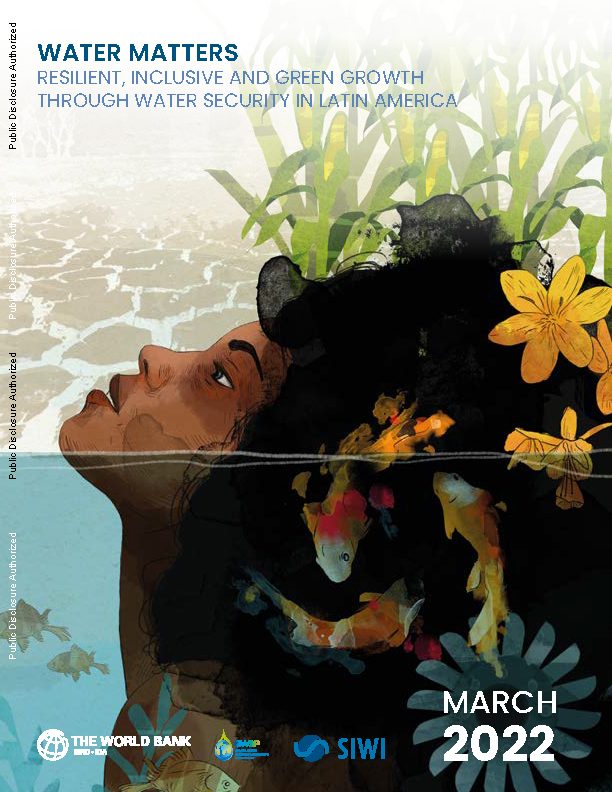 Water security is a matter of increasing concern across the world; Latin America and the Caribbean (LAC) is no exception. With rapidly growing demands for water and increasing variability due to climate change, ensuring access to water to all and mitigating water-related risks should be at the center of national and regional adaptation strategies.
With nearly a third of the world's water resources, the LAC region's development has been inadvertently driven by water. Water has played a fundamental role in reducing poverty, preserving LAC's natural wealth, and accelerating economic growth. More importantly, access to safe drinking water and sanitation services has contributed to improve the health and living conditions of millions of people.
Despite this progress, there are urgent water sector challenges that threaten the region's sustainable development. Access to water and sanitation services is inequitable, with greater gaps in rural, indigenous, and peri-urban communities. In addition, water-related extremes such as floods and droughts are becoming more frequent and severe, having negative effects in lower-income communities. These gaps are more likely to be broadened by unsustainable water management practices, growing demands by competing water users, increasing pollution, and climate change impacts.
This report, co-authored by the World Bank and SIWI, analyses the challenges and opportunities for a "Resilient, Inclusive and Green Growth through Water Security in Latin America". The report argues that there is a need to achieve integrated water resources management and improve service provision to close existing gaps. Improved governance, and financing are also required.
Managing water-related risks should be at the core of climate change adaptation and mitigation strategies to reduce vulnerability and build resilience across LAC.  A collective action agenda for stronger collaboration among stakeholders is proposed, focusing on : i) elevating water security issues to higher levels in the national development dialogue; (ii) incorporating water security goals as part of the Nationally Determined Contributions  or NDCs and the adaptation plans; (iii) boosting the generation of water-related information and most importantly, sharing it, to fill existing monitoring gaps; (iv) advancing the transboundary water management agenda as regional issues become more relevant; and (v) aligning policy priorities among development partners to avoid overlaps and joining efforts to support the prioritization of water in national and regional agendas.
Water Matters : Resilient, Inclusive and Green Growth through Water Security in Latin America
This report includes a series of recommendations to tackle common issues that need to be addressed at the national level and a "call for regional action" to increase collaboration and create synergies in analyzing, advising, and supporting efforts that could help tackle core water security challenges and promote a stronger cooperation across the region.
Read the report