SIWI to open new regional office in Jordan
"The world can learn from how these countries have learned to survive in such environments."
Jordan's value in the water dialogue
14 of the 17 most water stressed countries in the world are in MENA. "The world can learn from how these countries have learned to survive in such environments" Alshraideh explains that around 90% of treated wastewater is being reused and contributes to Jordan's national water budget. "This is huge compared to most other countries in the world. It also means that the government has an institutional framework in place, has developed informed policies and standards for effluents for reusing water for agriculture, as well as discharging water in open sources."
Past and ongoing work in MENA
The UNICEF MENA Regional Office and SIWI have worked in partnership from 2018 to 2022, to strengthen systems that operate in the water, sanitation and hygiene (WASH) space.
The partnership has supported the countries of Iran, Iraq, Djibouti, Tunisia, Palestine, Sudan, Syria, Lybia, Lebanon in areas of WASH, water scarcity and climate change.
SIWI has signed a new agreement with UNICEF to continue further work until 2025. The objective is to support UNICEF country offices with strengthening engagement with regional, national and local governments and other stakeholders, to secure and sustain WASH service delivery in the context of water scarcity and climate change pressures.
In addition, SIDA is an active partner in the MENA region, and future scope involves expanding SIWI's work beyond WASH.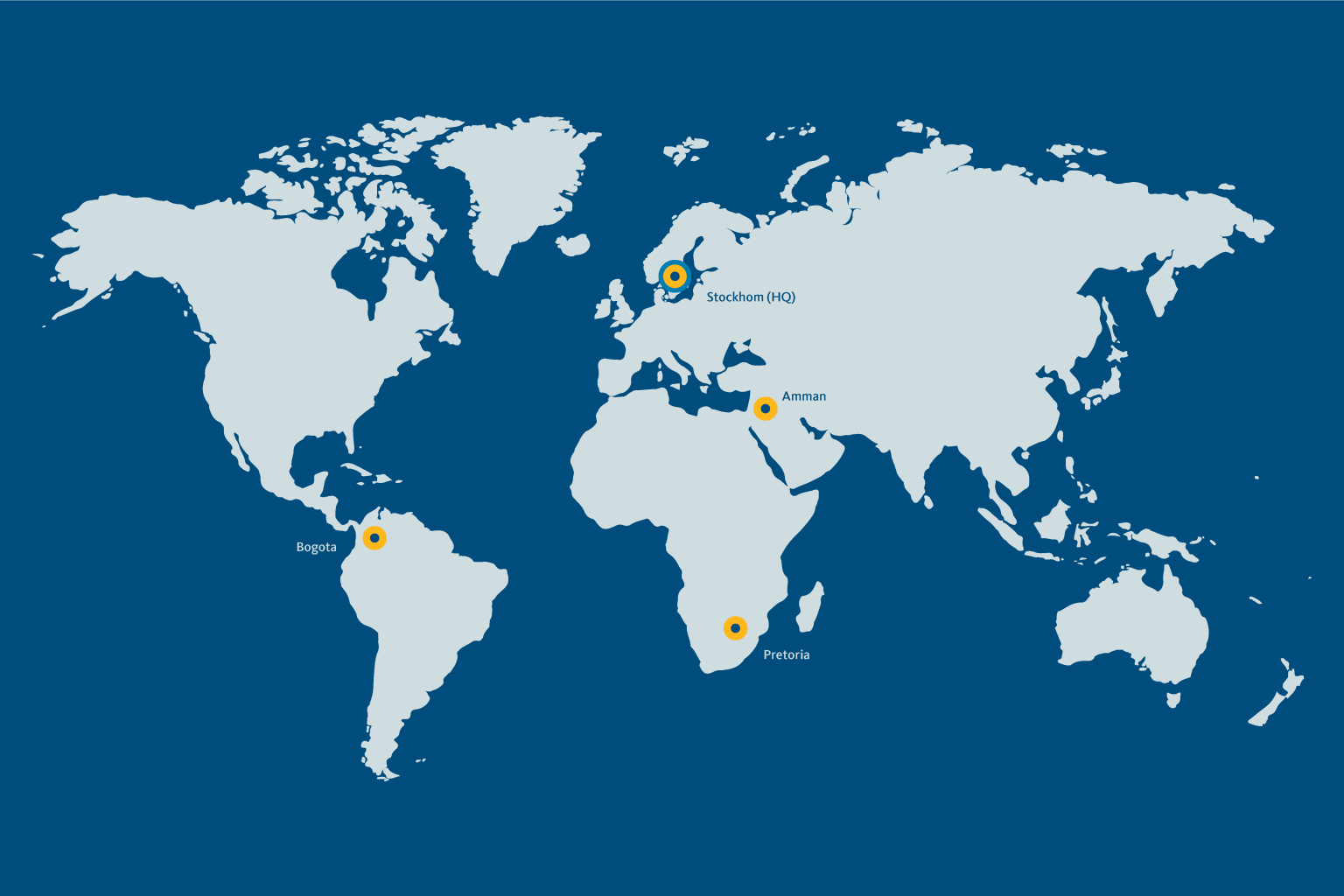 SIWI's regional offices
SIWI's headquarters is located in Stockholm. Our regional offices are located in Bogota and Pretoria. You can get in touch with us for more information on the upcoming office in Amman.
Find our offices