/
/
Soap and Water: a simple solution for stopping disease
Blog
.
Oct 15, 2020
Soap and Water: a simple solution for stopping disease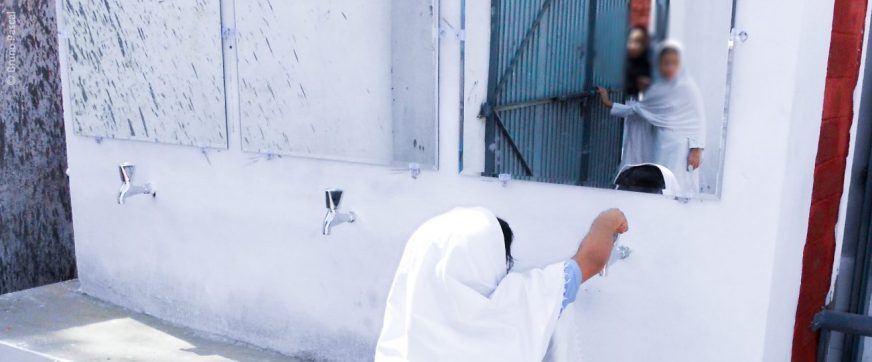 SIWI and UNICEF have issued recommendations for how countries should be responding to Covid-19. A top priority should be to raise public awareness about hand hygiene.
Clean water and soap are essential to preventing infections, and the benefits of proper handwashing should be emphasized in communication campaigns. Both households and institutions must be targeted with messages that are developed in line with new insights from behavioural change research. It is also important to combat misinformation and fake news.
Handwashing doesn't only save lives; it can change them. Lack of access to good hygiene actively perpetuates poverty. Access to running water removes barriers to economic growth for both individuals and society. It can lead to fewer missed workdays, lower health system costs and allow more access to educational opportunities.
Access to adequate handwashing facilities is vital to several of the Sustainable Development Goals. Ending hunger requires much more than access to food. Handwashing is one of the best ways to end malnutrition since it reduces the risk of diarrhea. The World Health Organisation estimates that roughly half of child undernutrition is caused by poor water sanitation and hygiene . Washing hands reduces the chance of dangerous bacteria transferring from our hands to our mouths when we eat.
Handwashing with soap is a cost-effective way to prevent health problems, ranging from diarrheal diseases to emerging global health threats such as Covid-19. It is also a critical factor in the success of many health strategies. Currently, one in four health care facilities lack basic water services, and one in five have no sanitation service. This lack of basic services is a huge obstacle to the health and wellbeing of around 2 billion people. Hygiene is a key factor for women and girls to access the economic, educational, and social opportunities they deserve. Education about menstruation and access to clean water are fundamental rights which allow women to live, work, learn and lead.
This #GlobalHandwashingDay, marked across the world on 15 October, calls on all of society to increase access to good hand hygiene for all to prevent the spread of Covid-19 and other diseases. Increase in access to services and utilities alongside educational campaigns will lead to a healthier global population.
Read more about SIWI and UNICEF's recommendations for how countries should be responding to Covid-19, starting with raising awareness of the importance of handwashing: Water & Sanitation response to Covid-19