/
/
Source-to-Sea in focus at 2019 World Water Week in Stockholm
Activity
.
May 30, 2019
Source-to-Sea in focus at 2019 World Water Week in Stockholm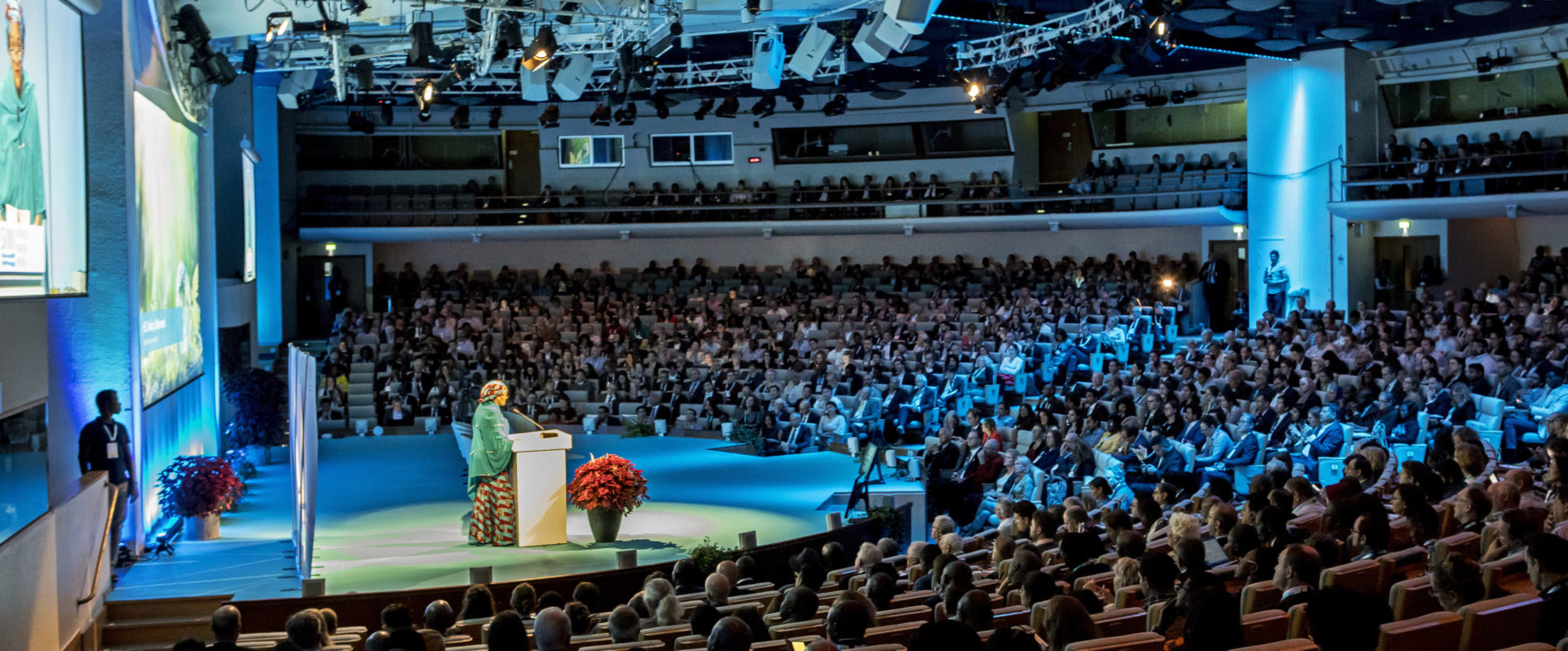 Mark your calendars to attend the 2019 World Water Week in Stockholm, August where the Action Platform for Source-to-Sea Management and its partners will be convening several events.
Tuesday 27 August is "Source-to-Sea Day" at this year's World Water Week. A full day of source-to-sea themed events aimed at raising awareness and bringing freshwater and ocean communities closer together.
Recognizing the importance of working closely with ocean communities, World Water Week has included a "marine" thematic tag in this year's online programme. Use the tag to find and favourite source-to-sea events.
Have a source-to-sea related event you would like to have promoted? Please send your World Water Week programme link to Kanika Thakar (kanika.thakar@siwi.org) also be sure to use the marine tag.
Source to Sea Action Platform Members Meeting (Wednesday 28 August)
We will also hold the S2S Platform Partners Meeting on 28 August, exact time and room to be confirmed shortly.
See the full programme and register at https://programme.worldwaterweek.org/.
Preventing plastics in our waters: more than banning straws (27 August, 11:00-12:30)
Marine litter and particularly land-based sources of plastic pollution have dominated news feeds for two years, yet few solutions beyond banning single use plastics have been invested in. Developing an approach that explicitly links land, freshwater, coastal and marine systems with circular management of plastics, could make a significant contribution to plastic pollution prevention.The Source-to-Sea Framework addresses the missing link between the production of plastic goods and their proper end-of-life management by providing an overarching understanding of the mechanisms and sources of leakage and linking producers, consumers and waste managers from source-to-sea. Read more >>
 High-level panel on bringing together oceans and freshwater (27 August, 14:00-15:30)
Strengthening blue and green economy opportunities will require increased understanding of the complexities of freshwater, delta, coastal and marine ecosystems and their intrinsic links to land-based activities. Two initiatives that have brought attention to the importance of addressing these linkages are Action Platform for Source-to-Sea Management and Friends of Ocean Action.  Read more>>
 Source-to-sea management: getting it on the ground (27 August, 16:00-16:45)
Source-to-sea management breaks through the geographical and sectoral barriers to which water managers are traditionally beholden. By characterizing key flows and focusing on the systemwide impacts of altering these flows, source-to-sea management has great potential for addressing complex, multi-stakeholder issues such as climate change, inclusive economic development, resource security, sustainable water and delta management, and more. Read more >>
Innovative Plastic Leakage Action: From Source-to-Sea (27 August, 17:00-17:45)
Up to 12 million tons of plastics flow into the ocean every year. Plastic pollution is a design, production, consumption and disposal challenge that must be tackled across the entire value chain. Focusing on sharing IUCN's approach to tackling the plastic pollution crisis, this showcase will highlight IUCN's replicable Plastic Leakage Action Assessment approach, which provide national partners with… Read more >>