/
/
World Water Week seminar: Information, Governance, and Justice for Climate Resilience
Activity
.
Jun 22, 2021
World Water Week seminar: Information, Governance, and Justice for Climate Resilience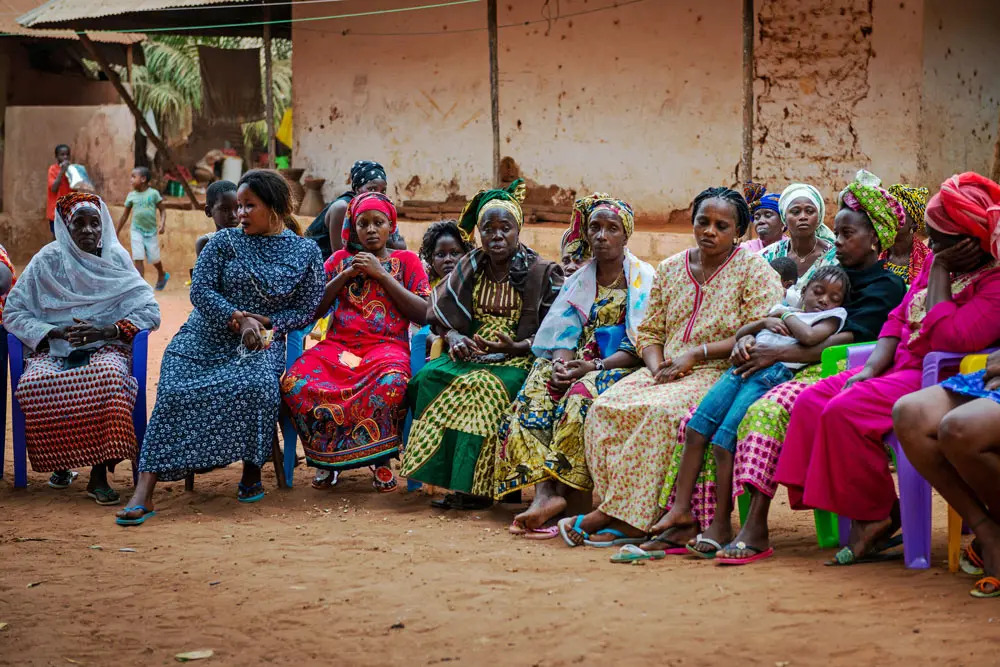 Empowering stakeholders, including women and youth, is a key foundation for improved governance of climate risks, uncertainty, and equity. Indeed, the recent phenomenon of climate lawsuits are often brought to the forefront by children, who demand accountability and action.
Resilience to extreme weather and climate events, water crises, and pandemics is enhanced by data and information gathering, ground-truthing, governance, and justice. To examine the interlinkages between these areas, and the role of civil society in different contexts, WGF and partners are co-convening an open scientific seminar at this year's World Water Week. The seminar discusses the intersection of these topics in three sessions and proposes that integrating the human rights-based approach and governance is critical for a better response to climate risks and uncertainties. The seminar is open for all who have registered.
 Telling the story
Monday 23, Aug 10:00 CET Pre-recorded /on demand
To build a resilient water future, climate information services, inclusive stakeholder engagement – where women specifically play a role – and participatory decision-making are critically interlinked. Following a keynote on climate and water justice – by Ms Radhika Fox, Acting Assistant Administrator, Office of Water, US Environmental Protection Agency – we hear stories from India, West Africa, the Okavango Delta, Tanzania, Yemen, and Australia on the use of these tools in addressing floods and droughts.
Session 2: Connecting expertise
Tuesday, 24 Aug 10:00 Live
The melding of climate data and decision-making processes, together with a just recovery and transition, is advantageous for water resilience in an ever-more fragile world. A live panel of experts will discuss how to link knowledge and effective action with indigenous communities, youth climate activism, climate science, regional disaster management and the UN system. Moderator: Jan van de Venis, Ombudsman for Future Generations in the Netherlands.
Wednesday, 25 Aug 10:00 CET and Thursday 26 Aug 17:00 CET Live
Can climate and water justice be attained through the courtroom? This interactive session explores lawsuits, with participants sharing experiences and learning about the possibilities and hurdles if – or when – getting involved with litigations. What can be challenged? What can be claimed? Are lawsuits part of the solution to drive change, and should judges make climate change law, or is this an arena best suited for policy-makers? Jonas Ebbesson, Stockholm Environmental Law and Policy Centre introduces the topic.
The seminar asks questions such as:
How can citizen science and information, and communication technology, contribute to climate change mitigation and adaptation?
Can civil society demand that a clean environment, water, and reduced greenhouse gas emissions be advanced through the courts?
How can education, capacity development and awareness-raising embrace the needs and value systems of different contexts?
Speakers and panelists
Radhika Fox, United States Environmental Protection Agency
Ashwin Hosur Viswanath, Asian Development Bank
Jafet Andersson, Swedish Meteorological & Hydrological Institute
Peter McArdle, University of Sydney
Caroline Solik, Pegasys
Jacob Eaton, Iris Group International
Jan van de Venis, JustLaw and Lab for Future Generations
Josh Weinberg, UNDP–SIWI Water Governance Facility
Sameera Savarala, UNDP
Janene Yazzie, Sixth World Solutions
Joyce Najm Mendez, Youth for Water Network
Hans Guttman, Asian Disaster Preparedness Center
Senaka Basnayake, Asian Disaster Preparedness Centre
Erik Kjellström, Swedish Meteorological & Hydrological Institute
Jonas Ebbesson, Stockholm Environmental Law and Policy Centre
Jenny Grönwall, SIWI – member of the Scientific Programme Committee
Phil Graham, Swedish Meteorological & Hydrological Institute – member of the Scientific Programme Committee
Katy Lackey, US Water Alliance – Young member of the Scientific Programme Committee
Co-conveners
UNDP–SIWI Water Governance Facility