Business model scenarios and sustainability mapping for landscape restoration
This training module is designed for farmers, foresters, pastoralists and local communities with an interest in landscape restoration and for key actors responsible for governing Ethiopia's natural resources.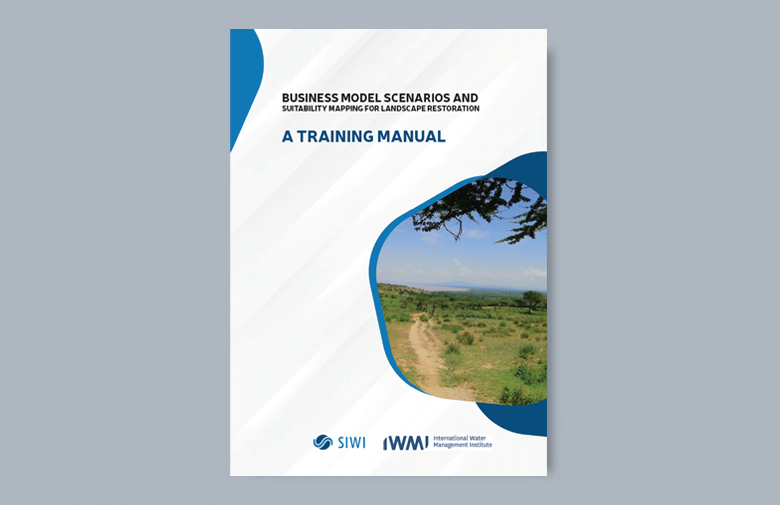 The economy of Ethiopia is heavily dependent on rainfed agriculture in which smallholder farming accounts for more than 90% of the national agricultural output. The agriculture sector is also a major driver of forest and landscape degradation as smallholder farmers resort to extensive farming to increase output. This fuels conversion of forest land into agricultural land. Also, the mixed croplivestock agricultural system prevalent in the country aggravates overgrazing and brings about land degradation. In combination with rapid population growth, demand for fuel wood, recurrent droughts and entrenched poverty, this puts immense pressure on Ethiopia's natural resources and poses a critical threat to land and livelihoods (Haileslassie et al. 2020).
The need to maintain strong economic growth and attain ambitious development goals makes it imperative for Ethiopia to protect its existing forests and restore degraded areas. Indeed, policies, strategies, proclamations, programs and plans have been developed since the 1990s to safeguard the country's water and land resources and to address the challenges of conservation and development of natural resources (Birhane et al. 2017). However, successes in implementation of such restoration initiatives in degraded landscapes have been localized and context-specific.
There is a need to develop skills and knowledge to be able to implement diverse and sustainable land management (SLM) practices in degraded lands. There is also a need to explore the possibility of integrating income-generating activities with integrated landscape management practices and designing sustainable business models that can connect economy and ecology.
To be able to implement income-generating activities that produce short-term economic benefits, we need to understand various business models and conduct suitability mapping of landscape
restoration measures. This calls for identifying institutions and governance mechanisms relevant to these objectives and testing the economic viability of different activities that can be practiced within the restored areas. As an attempt to address these challenges, this training module is designed to aid practitioners' understanding of business model scenarios and suitability mapping and to build their capacity to implement and manage business streams and income-generating activities.