Stockholm Water Front No 3 2013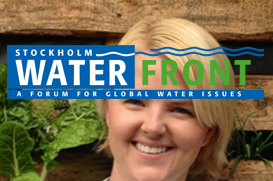 This issue of Stockholm Water Front offers glimpses from the recent World Water Week for those of you who did not make it in person this year, and for those who did. An overview of the processes – and water's place in them – leading up to a new global development agenda is further offered.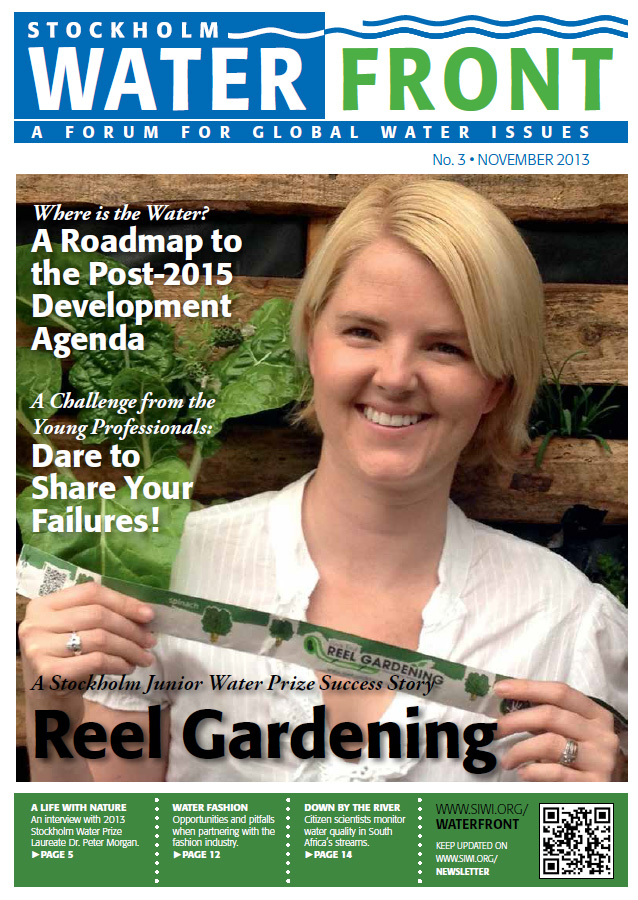 Stockholm Water Front caught up with the young South African Ms. Claire Reid who won the Stockholm Junior Water Prize in 2003. Ten years on, she has developed her winning project into a successful business.
The issue also looks into the work to achieve water sustainability in the fashion industry, and last but not least, show how a simple tool-kit developed by scientists in South Africa enables schoolchildren to help monitor the water quality in the country's streams.