Stockholm Water Front No 4 2017
In this issue, our cover story tells about a network of museums worldwide. Far from only sticking to dusty artefacts from bygone areas, these museums use their unique knowledge of organizing, displaying and interpreting to tell their visitors, in real life and online, about all the uses and values that water, humanity's most precious resource.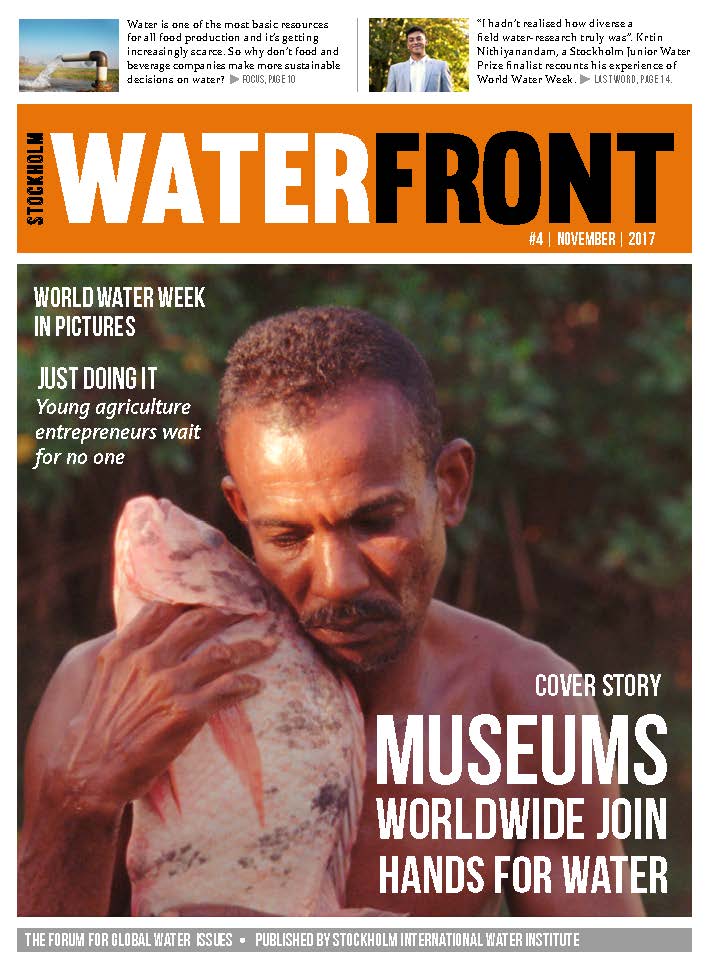 In our focus section, we ask why water is still mostly a non-issue at the top of food companies. Water is, after all, one of the most basic resources for any food production.
In Just doing it, a young South African entrepreneur describes how many of her peers have stopped waiting for the big businesses and bureaucracies to act, and taken matters into their own hands, resulting in many new ideas seeing the light.
And in the Last Word, one of the finalists of this years' Stockholm Junior Water Prize competition describes his hectic week in Stockholm together with other students from all around the world.
We also reminisce a little about this year's World Water Week. Only nine months until the next one!