The problem of river water pollution is becoming increasingly alarming due to the increase in use of resources such as heavy metals and oil.
The aim of this project is to determine the most effective microorganisms capable of purifying water, and to develop a model to disseminate the selected microorganisms into rivers. Yeasts and bacteria, isolated from streamwater, were classified and their survivability in a contaminated water environment was confirmed. 
Having analysed the effectiveness of such river microorganisms in oil and heavy metal removal, Phytobacter diazotrophicus was identified as the most effective bacteria. 
Finally, I designed a water purification system to allow bioremediating microorganisms to be constantly disseminated from vessels into rivers, which would prevent pollutant accumulation in rivers. 
This is how I came up with the idea for this project:
I previously conducted a research on developing a soil remediation model where selected yeasts would be used to decompose oil in the soil of unused gas stations. Following this research, I was then curious about water pollution, and thus my water project was a natural continuation.
CONTACT WATERTANK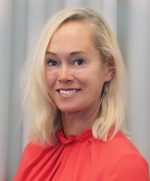 Ania Andersch
Programme manager