Stockholm Junior Water Prize is a competition for students aged 15 to 20 who have developed research projects that can help solve major water challenges. The competition attracts tens of thousands of entries from over 40 countries.
Stockholm Junior Water Prize ceremony has been held every year since 1997, becoming a popular part of the World Water Week. The participants in the final round are winners from nationally-held competitions. Their work is carefully reviewed by a jury of international water experts. The prize is awarded to the winning student or group of students by The Prize's patron HRH Crown Princess Victoria of Sweden.
Over the years, many ideas that started as Stockholm Junior Water Prize projects have proven to be important innovations that changed the lives of both the participants and their communities. Many previous winners have gone on to pursue successful careers within the water world, testifying how the competition helped spark their interest in science and influenced their career choices.
In 2022, SJWP competition will gather all its finalists in Stockholm after two years of the pandemic. Students who cannot travel can participate online.
The ceremony will take place during World Water Week on 30 August. It will be a week of science and fun, where students will stay together, go on field visits and also get to see the city of Stockholm.
HRH Crown Princess Victoria of Sweden will present the main award, along with a Diploma of Excellence award. The ceremony will also bestow the People's Choice Award; voting will start in August.
"Our finalists could be tomorrow's leading scientists and we know from experience that their innovations can solve real-world problems. Many projects that started as part of the Stockholm Junior Water Prize are now being used, helping thousands of people in different parts of the world."
Global Founding Partner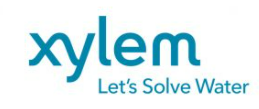 Xylem