The Water-smart FLR Tool: Innovative Nature-based Solutions for Resilient Landscapes
Water cycles and forest ecosystems are highly interlinked, and crucial for water and food security, climate resilience, biodiversity and local livelihoods. Yet, water ecosystem services are increasingly threatened. This session will show how water-smart forest landscape restoration can simultaneously reduce water risks and augment benefits for people and nature.
Last year's Climate COP27 and Biodiversity COP15 built a global watershed moment around Nature-based Solutions (NbS) for climate and biodiversity – with protecting and restoring forest ecosystems as a central element. Trees and water are highly interdependent: forests depend on sufficient clean water for their survival and are an integral part of the water cycle. Forests improve soil quality and water infiltration, can prevent erosion and flooding, and contribute to precipitation formation and cooler microclimates.
However, tree planting measures, such as in forest landscape restoration (FLR), can have large impacts on regional water cycles. Integrated, water-sensitive approaches to FLR are crucial for intact water cycles and healthy forest ecosystems, essential for achieving the SDGs, the Paris Climate Agreement and the Global Biodiversity Framework of the CBD.
This session will focus on the forest-water nexus and its importance for sustainable development. It will introduce the Water-smart Forest Landscape Restoration (W-FLR) tool for good water governance and sustainable forest and water management at landscape scale.
An example from Africa, which is at the forefront of championing water-smart FLR, will be presented, inviting session participants to learn about how the water-forest nexus can benefit people and nature.
24 Aug 2023, 10:00 - 10:30 CET
More events on World Water Week 2023
Agenda
Welcoming notes –Lotta Samuelson (SIWI)
The W-FLR Handbook – Malin Wennerholm (SIWI)
FLR in practice – the case of Forests4Future Benin – Ute Nuber (GIZ)
Q&A with audience
Convenors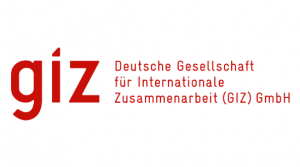 German Corporation for International Cooperation (GIZ)

Stockholm International Water Institute