/
/
Benefits of source-to-sea management recognized for strategic use in municipal planning
News
.
Dec 15, 2021
Benefits of source-to-sea management recognized for strategic use in municipal planning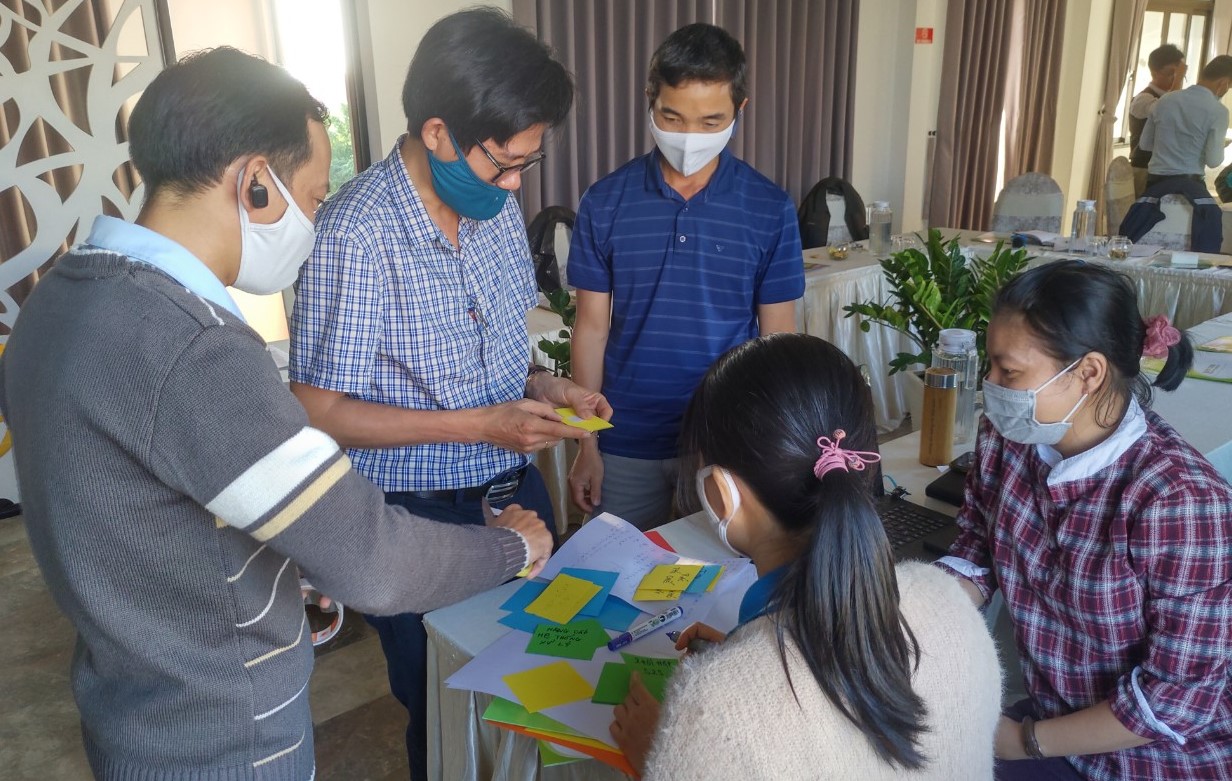 Hoi An city in Viet Nam is developing an innovative municipal strategic plan that will incorporate source-to-sea management and help solve the environmentally pesky plastic litter problem.
City officials from Hoi An will start applying the source-to-sea approach in their local strategic processes after participating in a three-day workshop on capacity development in December 2021.
The city of Hoi An is preparing its environmental strategy and requested some support from local development partners to better incorporate source-to-sea management. As part of this work, it implemented the six-step source-to-sea approach outlined in the Practitioners Guide.
The interactive workshops which focused on the practical application of source-to-sea management within strategic planning, were delivered by SIWI and IUCN Viet Nam and participated by municipal staff from different departments.
Workshop participants highlighted the crucial value of combining the holistic approach of source-to-sea management with the circular economy framework. These mutually supporting approaches offer the greatest opportunity to address local challenges such as marine litter pollution. They especially value how source-to-sea management strengthens the business case for the circular economy approach by accounting for its benefits across the source-to-sea system.
These workshops are part of the project Design and Accountability for Source-to-Sea Action on Plastics being implemented in Hoi An. In July 2021, the induction of the source-to-sea approach was attended by more than 70 participants including city officials and representatives of universities, civil society organizations and private companies from Hoi An and surrounding areas. During that introduction, participants sought to better understand how the scope of source-to-sea management can be implemented at a city level, including on plastic litter.
A previous project, the Foundations of Source-to-Sea Management, focused on the Vu Gia – Thu Bon River basin within which Hoi An is located, and was more concerned with using the source-to-sea approach at a larger scale. However, source-to-sea approach can also be useful for stakeholders working at a smaller scale on topics such as plastic litter, as the approach is context dependent and can be adapted to different geographical scales while still considering the linkages across the wider source-to-sea system.
In 2022, SIWI and IUCN will continue supporting the city of Hoi An in preparing its environmental strategy, including drafting, revision and stakeholder consultation processes, through the Design and Accountability project. The project is led by SIWI, with the assistance of IUCN and support from BMZ and GIZ, including financial resources.
Source-to-sea action on plastic
The project aims to build awareness of plastic waste leakage and the urgent need to prevent it, improve coordination and strengthen commitment for context relevant solutions.
Know more about this project