/
/
Beyond access: how do we achieve toilet equity?
News
.
Nov 17, 2023
Beyond access: how do we achieve toilet equity?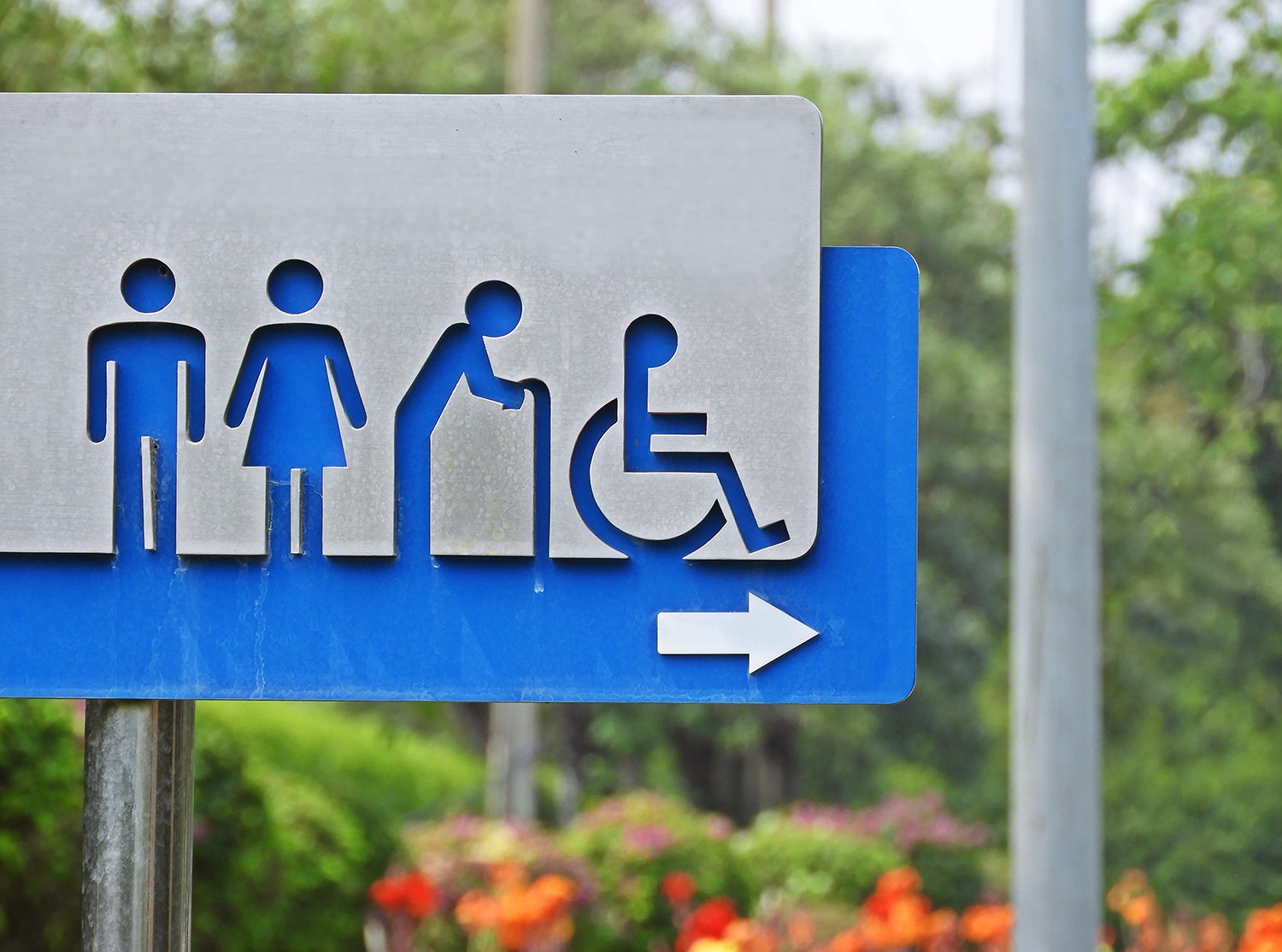 Why are queues for women's bathrooms always so long? This is the question asked by UN Water for this World Toilet Day.
Public bathrooms might be one of the places where gender inequalities are the most visible. Yet, often distracted by gender stereotypes about who uses these toilets, we rarely seem to think that longer queues on the women's side is in fact a structural and political issue. Building on UN Water's campaign, let's have a look at what can been done to strengthen toilet equity, and make toilets in public spaces more accessbible for all.
In most countries, there is the same number of bathrooms available for women and for men in public spaces. When in fact, people using women's toilets have very specific needs and would require more toilets:
Women are often the ones caring for children so they use public bathrooms to change diapers or breastfeed. Just the fact that baby changing tables are primarily available in women's bathrooms reinforces this gender stereotype.
People with a uterus have to manage their menstruations which takes extra time.
Most older people are women. They need to go to the bathroom more often, as do pregnant women.
Other groups, such as people with disabilities and non-binary people, often prefer to use women's restrooms for accessibility and safety reasons.
In men's restrooms, the number of urinals and toilets combined is much higher than the number of toilets for women, when it is women who, for physiological reasons, require more space and time than men to attend to their needs.
The fees charged in women's restrooms are usually higher than those charged in men's restrooms, due to differences in water consumption and hygiene products(when available). Even when women are able to pay for menstrual hygiene products, they are rarely available in toilets.
All of these factors create huge inequalities in accessing toilets in public spaces for women, non-binary people and other marginalized groups.
So what can we do about it?
Since 2018, SIWI's WASH team, in collaboration with the Inter-American Development Bank, has been studying access to toilet facilities in public spaces from a human rights perspective.
The Human Right to Water and Sanitation points out five essential criteria for toilet facilities in public spaces:
Availability: how many toilets are available for men and women in public spaces?
Accessibility: what are the regulations and controls in place to ensure inclusion?
Affordability: how are tariffs defined and does it account for vulnerable communities?
Quality and safety: how is the infrastructure maintained?
Acceptability: does the facility provide privacy and dignity for users?
SIWI studied these criteria in San José and Barranquilla and highlighted challenges for the realization of each criteria.
It is crucial to keep in mind that the main users of toilet services in public spaces are also the most vulnerable groups: people living on the street with low or no income, migrant populations, people with disabilities and those assisting them, and elderly people. On top of which, comes the gender aspect. As mentioned above, women, girls and gender-non-binary people, who can also be part of these vulnerable groups, have specific needs when using a bathroom.
The study in the two Latin America cities included interviews and focus groups with stakeholders from these communities. Through a participative process, they identified key actions to improve the provision of toilet facilities in public spaces. Solutions include:
Adapting local policies and defining clearer regulations.
Developing awareness campaigns and providing users with more accurate information.
Investing in public services to provide safer, cleaner facilities.
Next steps for toilet equity
Policymakers, architects and planners must take the question of toilets in public spaces seriously and include primary users in the process. Inclusion is crucial to ensure that solutions provided are sustainable and adapted to users' needs.
SIWI will continue to work with local communities and governments to highlight good practices and support the development of diverse solutions, adapted to different contexts.
And we hope that, next time you see long queues of people waiting for the women's bathrooms, you now have the tools to debunk some misconceptions.
Sanitation in public spaces
SIWI conducted research in several cities in the Latin America and Caribbean region, to propose concrete action for implementation, management, operation, and maintenance of toilets accessible to the public in urban settings.
Learn more about the project