"Be bold, be foolish, be the change"
This was the upbeat message from the 2017 Stockholm Junior Water Prize Winners, who urged the water sector to embrace creativity to improve water quality worldwide.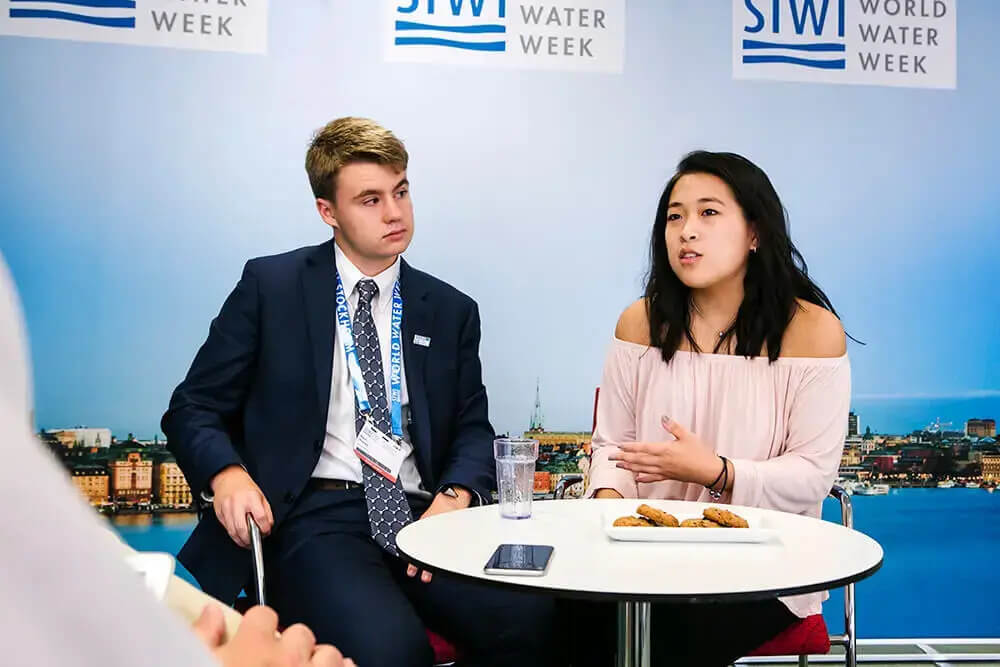 "The best way for water quality and the environment to improve is to take risks. You might seem like a complete fool, but take those risks and make the foolish choice if you have to, because one day it'll make you come up with a completely new idea. Something creative like that is going to be the solution that matters," Ryan Thorpe, who shared the Stockholm Junior Water Prize with fellow student Rachel Chang, tells Waterfront.
Thorpe and Chang, both from the US, were awarded the Prize for their development of a system that detects and puri­fies water contaminated with Shigella, E. coli, Salmonella, and Cholera.
"Waterborne diseases cause around three to four million deaths every year, so eliminating contaminated water imme­diately saves so many lives, especially from these four diseases," Chang explains.
The unit is designed to be submerged into a water source such as a well or piping, where it can be used to continu­ally monitor water quality and bacteria levels. If bacteria are detected, the puri­fication element of the unit eliminates the bacteria immediately.
"This really has the ability to expand water access throughout the world, and allow women and children to gain an education by saving the time it takes for them to fetch water," she says.
Chang claims that the approach would be "much cheaper" than existing detection and purification methods, with the biosensor used in their unit costing around USD 20.
An E-coli outbreak in the US triggered Chang's fascination with water; a passion compounded by frustration over existing bacterial detection methods. Thorpe became interested in water after reading articles about water scarcity and conflict.
Although championing their project, Chang and Thorpe are magnanimous about its position in the wider context of water development.
"The future of the idea is very bright, but what's even brighter is the awareness that we have made for bacterial pathogens, and the fact that it's a global problem. Regardless of whether this project hits it big on the market, or this is the last day it ever exists, the important thing is that people are now aware of this problem," Thorpe says.