/
/
Building water governance capacity for water security
News
.
Jun 22, 2020
Building water governance capacity for water security
With mounting pressure on the world's water resources, good water governance is increasingly seen as key to a sustainable future. To meet the growing demand for capacity in this field, SIWI is developing new training programmes with local stakeholders to improve water security.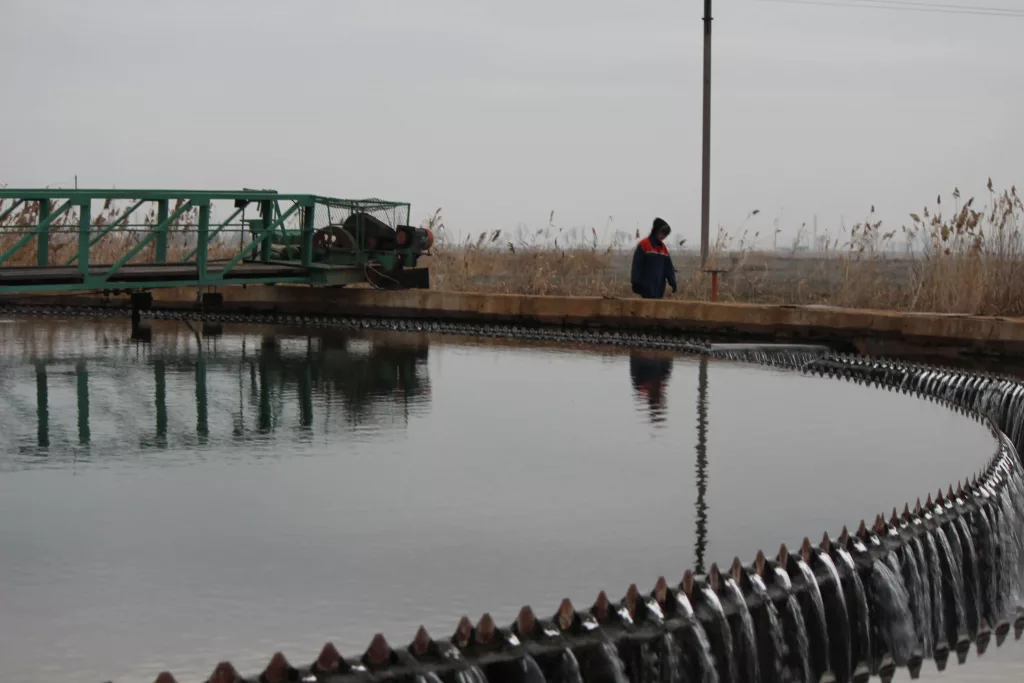 Over the years, SIWI has taken the lead in both knowledge generation and capacity-building related to water governance. Interest has never been greater as more and more people are starting to understand the risks associated with today's unsustainable water management.
"We see a growing need for enhancing institutional capacity on water governance. Capacity-building is a corner stone to improve the management of rivers, lakes and groundwater basins and to make access to water services fair and sustainable," says Håkan Tropp, Director Capacity Development at SIWI.
Estimates from the World Resources Institute show that nearly one quarter of the global population experience "extremely high levels" of baseline water stress. By 2050, that number could rise to more than half, according to a study from MIT. Climate change is an important driver, causing more extreme weather events that threaten water infrastructure and increasingly unpredictable rainfall patterns. Expanding economies and rising populations are other factors that could mean that, by 2030, demand for water can outpace sustainable supply by 40 per cent.
In this context, water security will be a growing concern in many parts of the world. How can we ensure that there is enough water, of acceptable quality, available for human and ecosystem health, as well as for livelihoods and production? Who should get what water? Which level of water-related risk is acceptable? To answer this kind of questions, decision-makers and water managers will need not only access to the latest scientific knowledge about climate change, biodiversity, and hydrology but also capacity-building related to water governance.
SIWI is now developing new capacity-development programmes to help water actors handle an increasingly complex environment. The choices made today are decisive for tomorrow's water security, resilience, poverty eradication and social equity.
In response to a call for innovative capacity development programmes by the Swedish International Development Cooperation Agency (Sida), SIWI recently developed a concept note on Building Governance Capacity for Improved Water Security (GO-WATER). The proposal was one of five selected by Sida, among 126 submitted project ideas, and the concrete project is now being prepared in dialogue with Sida.
The new GO-WATER programme will target water governance and security in six countries: Afghanistan, Iraq, Sudan, Bolivia, Colombia, and Peru. The aim is to strengthen policy implementation capacities among key government water organizations. Strategic water stakeholders from civil society, academia, media, and the private sector will also be invited.
"It was very exciting to learn that our proposal was selected, so that we can start working with the participating countries to strengthen capacity and water security," Tropp says.
SIWI has a successful record of capacity-building related to topics such as integrated water resources management; water supply and sanitation; transboundary water management; water integrity; water and gender and the application of a human rights-based approach to water governance. This has helped decision-makers and professionals in Africa, Asia, the Middle East, and Latin America improve the provision of water services and strengthen the management of rivers, lakes, and groundwater.
To be impactful, trainings must be developed to meet concrete needs in a specific context, Håkan Tropp notes: "Our teaching methods are continuously updated to ensure that they are tailored to different situations. We work increasingly with blended learning, combining meetings face-to-face with virtual learning opportunities."
Maybe most importantly, SIWI's capacity-building programmes are always created on demand from and in collaboration with local partners.
"Participants want to work on assignments that are linked to governance challenges from their daily work life. Peer learning is often appreciated. In view of the growing water crisis, it is very important to offer trainings that are locally anchored and owned so that they can contribute to ongoing water reform processes and really help make societies more water secure," says Håkan Tropp.