Blog
.
Aug 23, 2023
Cleaning the ocean, three pollutants at a time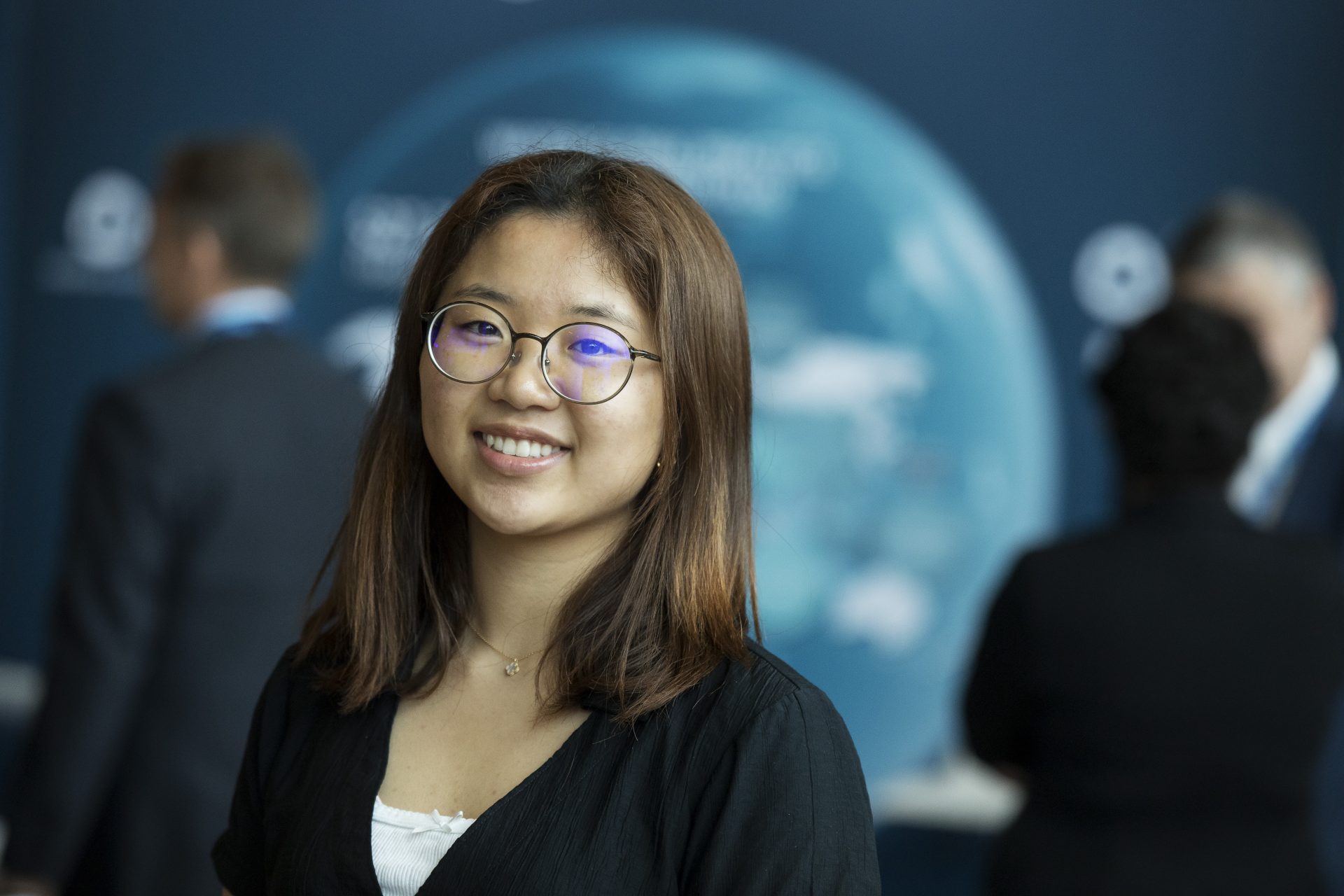 We caught up with this year's Stockholm Junior Water Prize winner. Naomi Park shares about how hand cramps in third grade sparked an interest in scientific research, leading her to become curious about bigger problems like rising sea-levels in Connecticut, where she comes from.
How do you feel about winning the Prize? You said you weren't expecting it and started the project 'for fun'.
I really never expected my research project from high school to get this far. We had to choose an elective subject and I went for the science research seminar. I was always interested in engineering innovations and science, but had never done any research. I was 15 years old back then, and wanted to try it out and see where it would go. We have a state-of-the-art lab at our high school. Learnings from the lab at the beginning was a lot of fun. It is exciting but what I am doing now is definitely a more serious endeavor. And here I am, I did not expect it at all.
Carbon dioxide, crude oil, and Styrofoam waste, these are the three things your research project aims to eliminate from our oceans? What was the solution?
I identified that there are three major pollutants in the ocean that not only impact human health but also have negative consequences in the marine environment. There are only a limited number of ways to solve this problem.
The first pollutant is carbon dioxide. When we think about CO2, we normally think about its effects in the atmosphere. However, it's presence in, and the ocean's ability to, absorb CO2 is lesser known, which eventually leads to ocean acidification.
The second is oil spills, which are very well known. But again, when people think of oil spills, they think of the visible contamination sitting on the surface, but we have existing methods to remediate this. We do not, however, have a lot of options for removing water soluble oil that gets left behind, that spreads and contaminates more water. This is why habitats take extremely long times to recover from oil spills.
In search of a solution, I came across hyper crossing polymers or HCPs, which are very porous molecules. Typically, ways of making these polymers are very costly but a recent development uses Styrofoam waste to make the production of HCPs cost-effective. But there are gaps in implementing it and my research ties a number of aspects together to hopefully create a device that can be implemented for remediation of the three pollutants. My device, called the Multi-functional remediation framework, is made from waste Styrofoam, which helps stop it from ending up in the ocean, or even landfills.
So, tell us more about your device or sponges. Is it a lot of little ones or a giant sponge. How can this be implemented in vast oceans?
HCPs are made out of Styrofoam waste. They resemble a powder, which is applied on to the sponge or the device that absorbs the pollutants. At this stage, I have a lot of implementation ideas but so far, I have only conducted tests in the lab by mimicking ocean waves and currents using sea water.
In terms of implementation, I talked about how current oil spill remediation methods only absorb surface level oil. What I envision is that my sponges or device can complement these traditional methods to not only capture visible oil but also the soluble oil by deploying them around the spill.
And when it comes to absorbing carbon dioxide how will my device cover the entire ocean? That is a very valid question and something that I tried to address. I identified that there are ocean acidification hotspots which are localized areas with shelled marine life and coral reefs. I envision the device to be deployed in those hotspot regions.
What makes you most proud of your project?
The time I was most proud was when I saw the device in real life and held it in my hands. It took me a long time to think of the different components and test out different factors.
Once I created the device, it was time to test it. Seeing its remediation efficiency and seeing the decrease in the pollutants, I think it can have a big impact.
In grade three you created a device to stop hand cramps. What made you turn to water challenges now, into your late teens?
In third grade we had 'genius hour' every Friday where we could explore different topics we wanted to explore. I wanted to do something amazing. I couldn't think of anything until one day I had bad hand cramps. After seeing the doctor, I understood that it was my tight grip on my pencil. Although it was a small problem, it was something I experienced first-hand.
So, then I created this thing called a pressure pen. It was a sensor you can put on to your writing device which would emit a red light based on the tightness of your grip. This would act as a reminder to loosen up your grip and therefore get rid of hand cramps.
From that experience of having a problem and then solving it was very meaningful. I'm fortunate enough to have a dedicated science programme at my school and my mentor Andrew Bramante, who is my role model. He creates an environment to take innovative steps to solve problems. He is one of the most dedicated people I know in my life.
Where I live in Connecticut, we have the Greenwich beach. I learned that in 50-100 years, the impact of climate change could cause an extreme rise in sea levels. Seeing the change happen locally really pushed me to take up environmental science.
What is the future of your research, which direction would you like to move into?
In the year-long time frame before I end high school, I would like to find ways to scale up the device. Although I have tried my best to mimic ocean conditions, you never know how it will unfold in real life. The goal will be to try it in a larger setting in the lab and perhaps also to use seawater.
With climate change and the environment, you need to consider several aspects, not just science. There is also policy and outreach, where real change can happen. My friends and I have started a student organization called Generation Green to bring change in our community. We are trying to introduce composting programmes at senior living homes, and have reached out to local politicians to see if they want to hear us out.
What is your hope for the world?
It's my first time in Sweden and at World Water Week. Seeing that so many people in positions of power care about environmental challenges is very inspiring. I hope that more people can understand the problems that we are facing. We need to act as a unit if we are to solve the problems.
Stockholm Junior Water Prize
Stockholm Junior Water Prize is a competition for students aged 15 to 20 who have developed research projects that can help solve major water challenges. The competition attracts tens of thousands of entries from over 40 countries.
Learn more about SJWP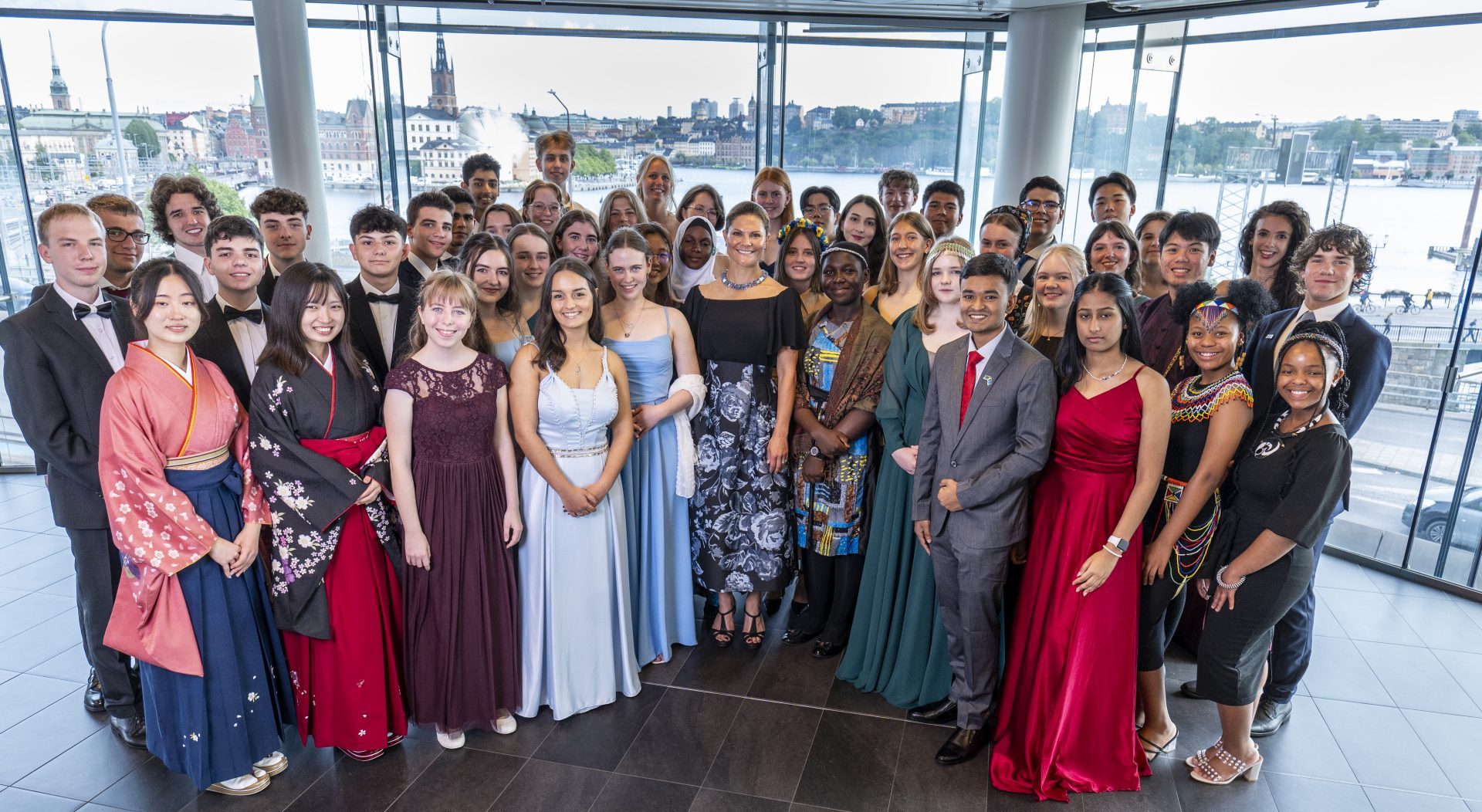 Stockholm Junior Water Prize 2023 finalists with HRH Princess Victoria of Sweden. Photo credit: Jonas Borg
World Water Week in your inbox
This article was originally created for the WaterFront Daily: a special digital magazine bringing insights and analysis of every day of the Week.