/
/
Climate change can cause cascading security risks
News
.
Feb 18, 2019
Climate change can cause cascading security risks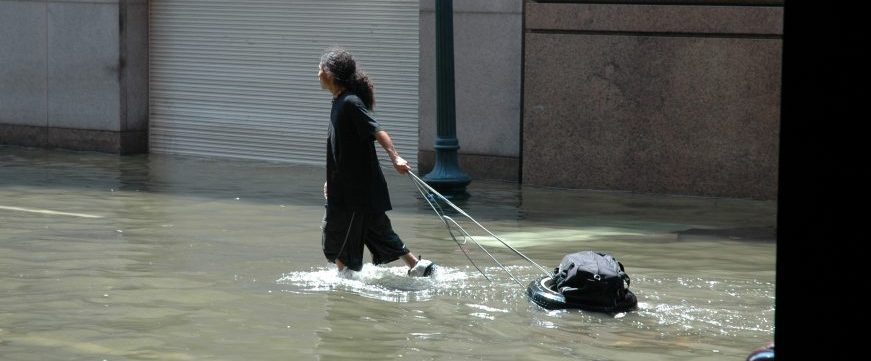 Worldwide, there is growing recognition of the linkages between climate change and various dimensions of security, including food security, political unrest, conflict, and forced migration. To this end, the role of water as both a resource and a risk is crucial. SIWI wants decision-makers to be aware of the importance of water as the major link between climate and security.
This week the Planetary Security Conference in The Hague looks at issues such as how land and climate policies can contribute to peace. All over the world decision-makers are beginning to realize that they need a new level of understanding of the interlinkages between climate change and security.
In response to this, the Stockholm Climate Security Hub was launched to help policymakers find the knowledge they need to manage the complex relationship between climate change, natural resources and social stability. With strategic support from the Swedish Ministry for Foreign Affairs, four Stockholm-based institutions have joined forces: Stockholm Environment Institute, Stockholm International Peace Research Institute, Stockholm Resilience Centre, and SIWI.
"For SIWI it is important to bring additional knowledge on how water resources and hydroclimatic hazards constitute an intrinsic link between climate and security," says Maria Vink, Director Transboundary Water Department at SIWI.
The steady rise of global temperatures has a profound impact on the hydrological cycle and may result in increased magnitude and frequency of extreme weather events and water hazards such as floods, flash floods, droughts, storms and destructive erosion and sedimentation along rivers and streams.
People and communities in semi-arid climate regimes, delta areas and mountain regions are particularly vulnerable and may be forcibly displaced already by these extreme weather events. But in addition, climate-driven stress may contribute to the destabilization of societies in regions that are already politically unstable.
"In such cases political insecurity, turmoil and escalating conflicts may be a chain reaction. Climate change alone may not always be the single factor for far-reaching results such as conflicts and migration. However, communities subject to multiple stress from climate-driven water hazards and political instability may experience growing conflicts, with vulnerable groups finding themselves forced to migrate. Such cascading effects might be more common in the future and therefore it will be increasingly important to understand water as a major link between climate and security," says Mats Eriksson, Senior Manager Transboundary Water Department SIWI.