COVID-19 response to water, sanitation, and hygiene in different 84 countries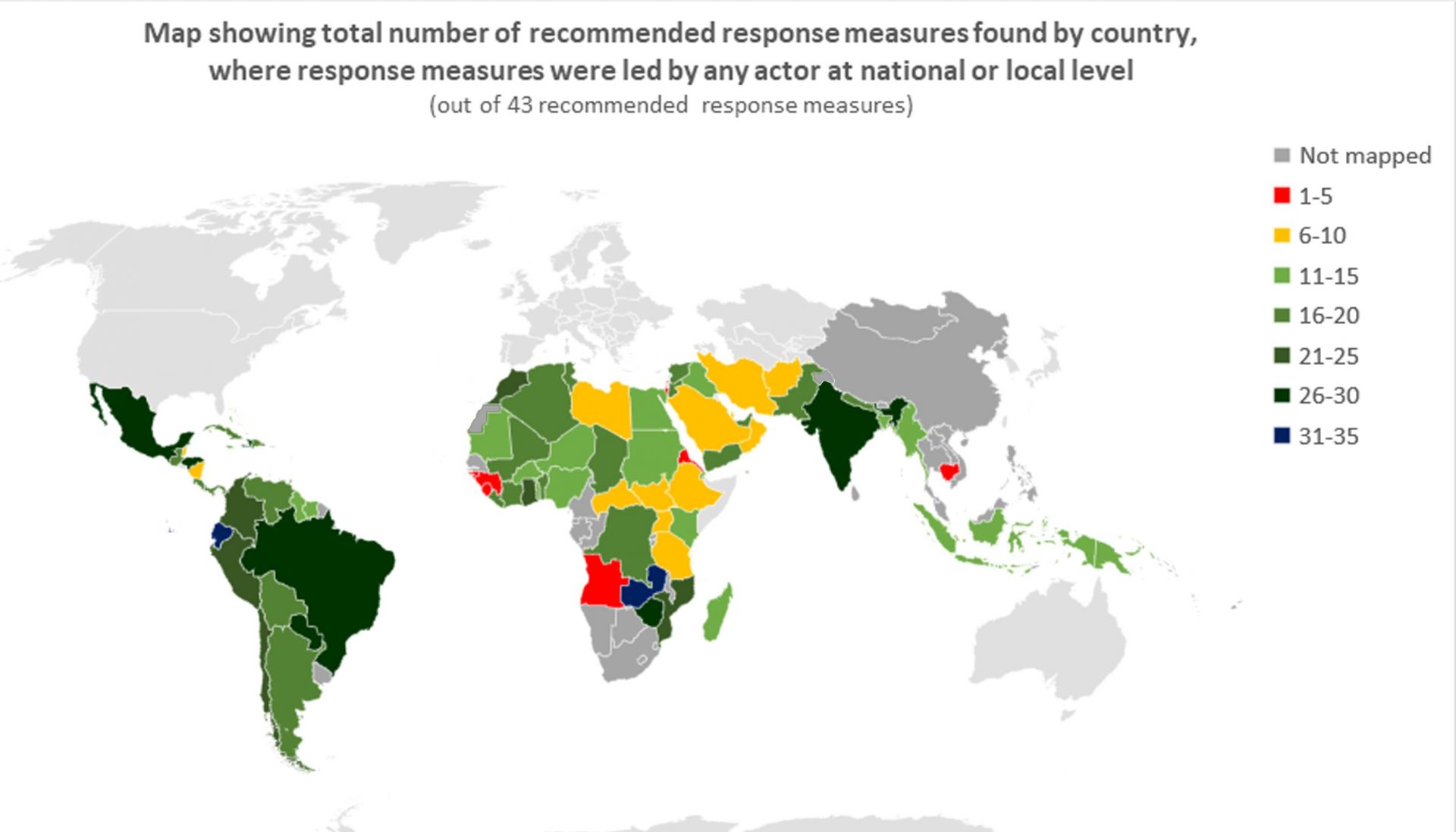 The pandemic has hit countries disproportionately. Accordingly, results of this paper reflect disparities in the response between and within regions, with the level of activity found in the countries varying largely in terms of ambition and scope.
Hygiene promotion and infection prevention and control was widely adopted – at least one response measure found in 94% of mapped countries, although not always matched in ambition with the assured availability of soap, water, and handwashing facilities.
Support to vulnerable households to promote basic access to WASH services was implemented at the national scale in 38% of the countries, and at the local scale in 25% of the countries. There is a need for parallel support to service providers or to households themselves in the form of cash transfers, to ensure the financial viability and the continuity of services.  
Lessons distilled from the pandemic can contribute to an enabling environment for WASH services in future emergencies. Areas of focus could include developing specific pandemic response strategies and plans; strengthening coordination; and establishing emergency financial support mechanisms for water operators, for example. The findings contribute to enhance current and future pandemics prevention, mitigation, and recovery.