Ecuador keen to improve integrity practices in the water and sanitation sector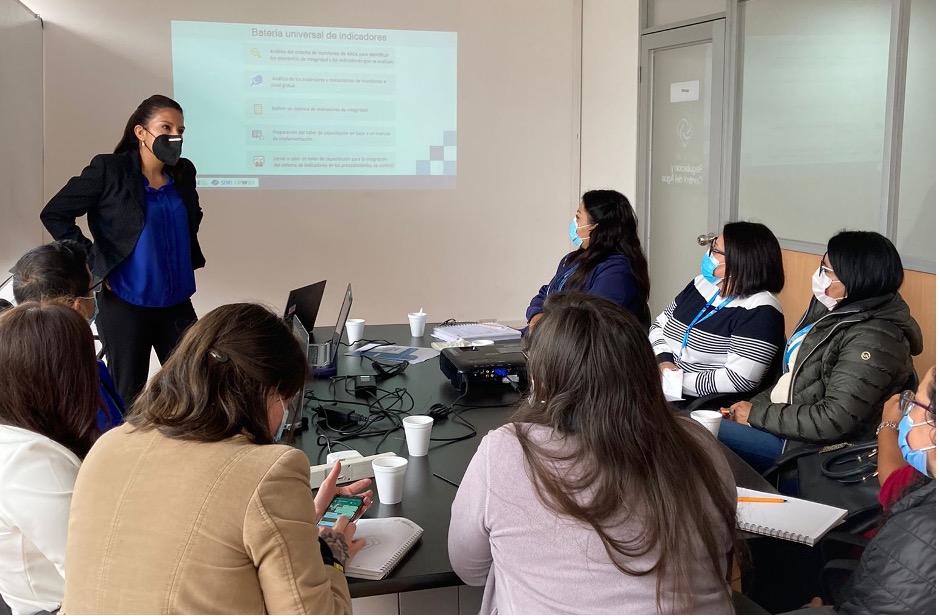 Participants learned about the concept of integrity and its four pillars: transparency, accountability, participation, and anti-corruption. In addition, they created their own business model in which they identified the segments that related to the context of their institution.
Through an individual voting methodology, they were then able to identify a total of 14 risks, which were distributed to roundtables in the workshop for further analysis within the business model. A total of six risks were selected through prioritisation and consensus sessions, from which 13 associated instruments were identified to mitigate these risks. The business model was again used to understand the positive impact these instruments would have if implemented, and prioritisation and consensus was again achieved with all participants. Finally, five areas for improvement were identified and translated into concrete work plans with responsibilities, targets, indicators, activities, and deadlines:  
Human resources 

 

Water resources, irrigation and drainage, drinking water and sanitation 

 

Research and information management and technical areas

 

General technical coordination /technical departments of ARCA 

 

Anti-corruption
The assigned change agents will oversee the implementation of each area of improvement with the support of the Consortium.