Ending hunger one drop at a time
Predicting the unpredictable
Water is hyperlocal and needing to understand and predict local rainfall is crucial to resilience for farmers. This years' Stockholm Water Prize Laureate Prof. Wilfried Brutsaert dedicated his research to helping predict just that. Allowing not just countries, but local areas to understand the water resources they are working with. His modelling enabled the prediction of evaporation patterns, allowing for even more accurate water table calculation.
One such example, seen by SIWI colleague Xanani Baloyi when working in the Zambezi basin, is the encouragement of minimum tillage. It involves low disturbance to the soil and ensures organics are locked into the soil for healthier crops and root development. It also encourages rainwater retention, which reduces excessive soil erosion.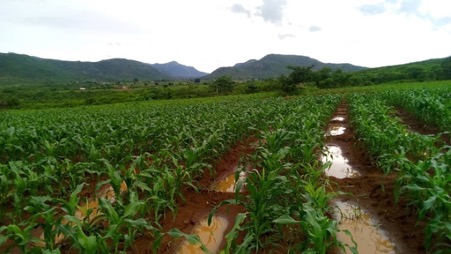 Many of the techniques used tend to be relatively labour intensive but pay off in terms on increased yields, healthier soils, and rainwater harvesting or retaintion in the soil. Farmers need to be supported through investments in the form of capacity building, inputs, and other resources needed. Farmers also need to be incentivized for the ecological service they provide, inmanaging the soil, land, and water resources. Farmers are front-line water managers, and governance processes would be emboldened by their on the ground knowledge.
"Rewarding adoption of climate-smart agricultural practices not only benefits the farmers, but brings environmental benefits to ecology and food security"
When looking at how to make food security resilient, we have to ask ourselves: what parts of the hydrological cycle can we influence? Primarily the part on land. We have the ability, and increasingly the techniques and technologies, to allow water to be slowed as it passes through the landscape. Improved understanding of the forest-water nexus is crucial to the process of slowing water down.
WATCH | SIWI's Anton Earle and Xanani Baloyi speak about TIARA during World Water Week
Are you a policy maker? Or a forest, water, or land manager?
FAO and SIWI now offer a course on the forest-water nexus in English French and Spanish. The course provides an overview of forest and water relationships, and an understanding of the impacts of changing landscapes on water resources.
As fourth generation farmer Stephen Hawk told the Guardian: "Our ground is worthless if we don't have the water to farm it." For the sake of the livelihoods of millions and the diets of billions a combination of diversified crops, new (and old) methods, and investment in resilient agriculture cannot wait a moment longer.
Water is central to achieving all SDGs
To accelerate the kind of urgent, efficient, and effective action needed to achieve the sustainable development agenda, it is crucial to address interconnectedness. We must recognise the central role of water as a catalyst for action and progress across all SDGs.
Read more about water as a catalyst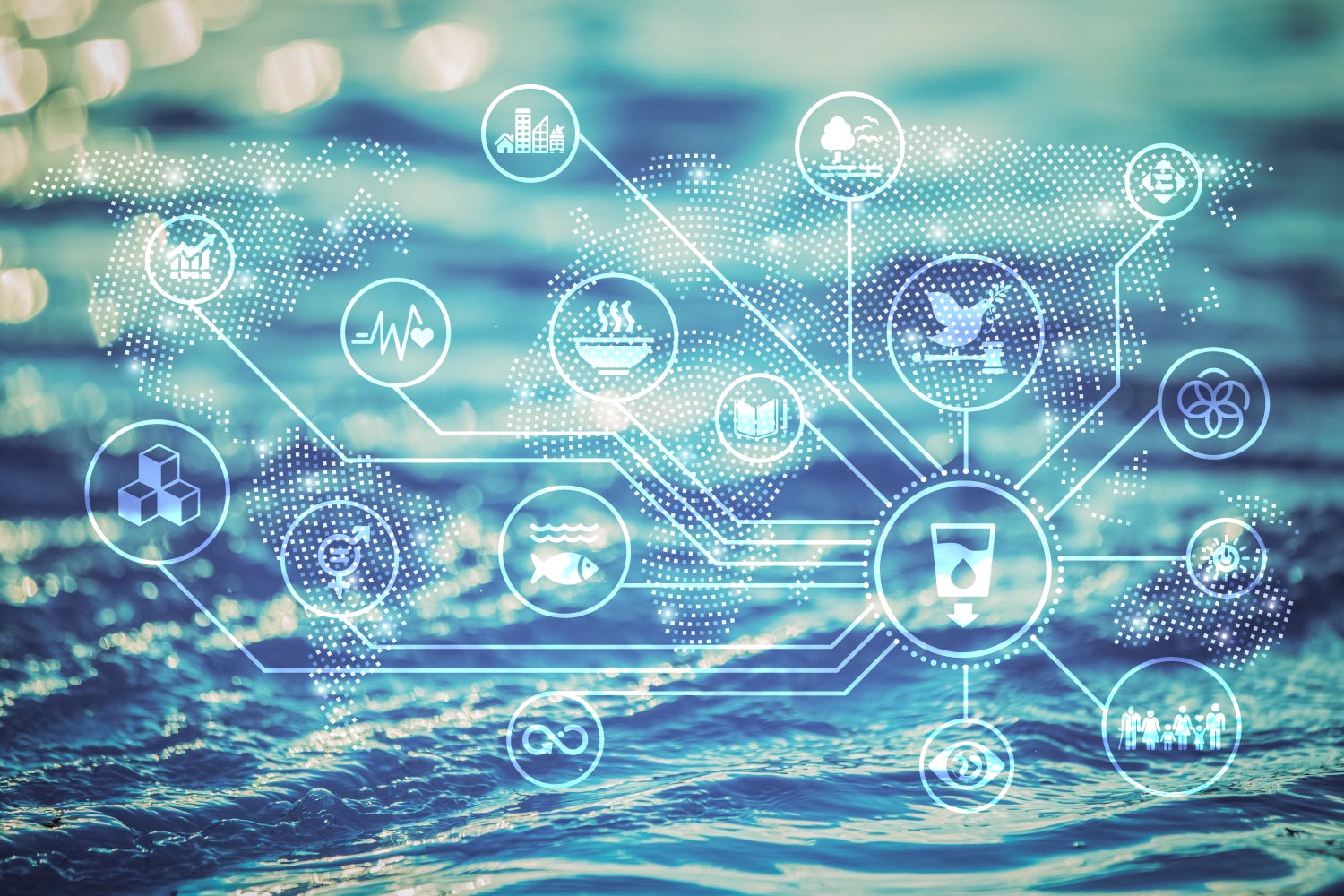 Interlinkages of the SDGs, relating back to water.