News
.
Jul 07, 2020
Great interest in WWWeek At Home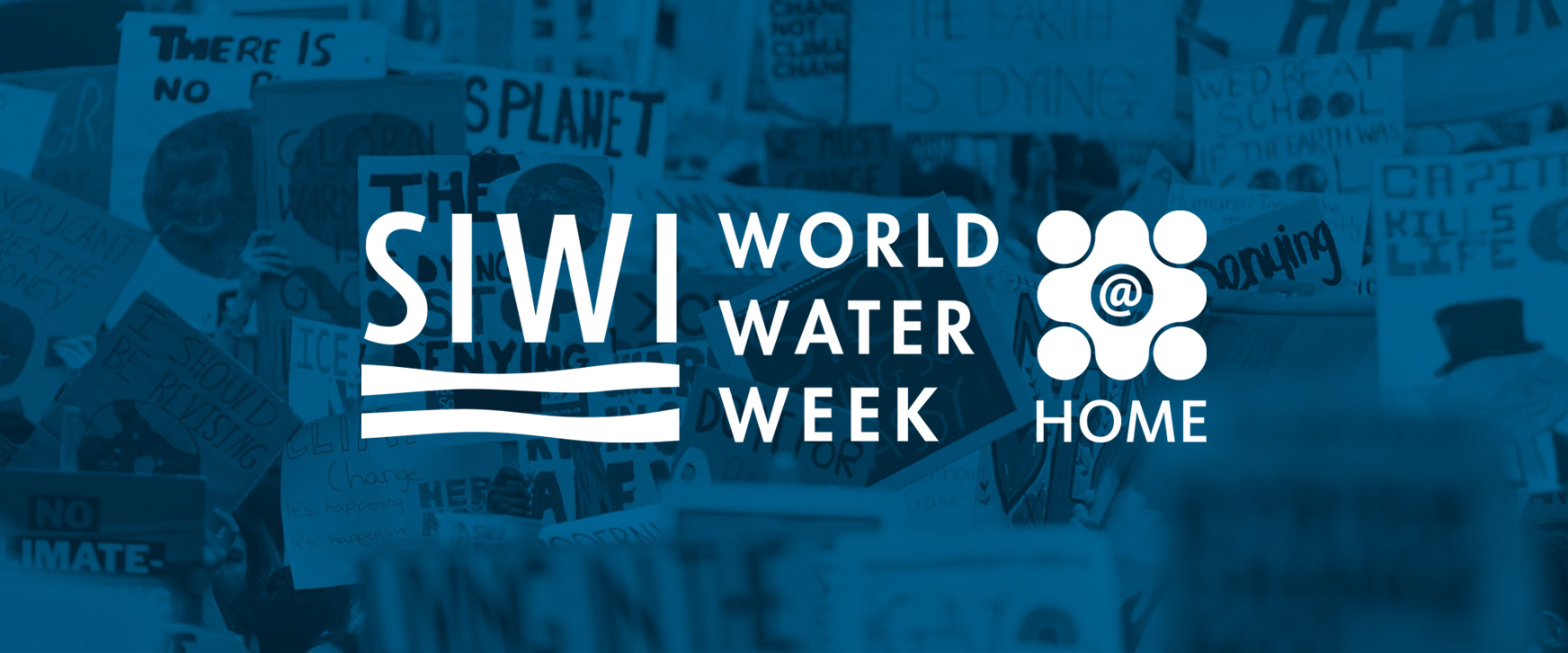 For Director Gabriela Suhoschi and her colleagues in SIWI's World Water Week team, the last few weeks have been intense. After the organization decided to cancel the 2020 edition of World Water Week, due to Covid-19 pandemic, the team was contacted by organizations all over the world who expressed how much they would miss the cherished yearly event. And an idea started to grow – to host some sessions online as WWWeek At Home.
"We know the world needs to accelerate action on climate change, which was also the original theme of World Water Week 2020. Many organizations have planned important events to present concrete solutions and new ideas. We wanted to create an arena for them to do so," Gabriela Suhoschi explains.
So WWWeek At Home was born as an umbrella under which organizations can host virtual adaptations of their World Water Week-approved sessions. The initial response from the convening organizations has been very positive, with more than 100 organizations immediately saying that they want to take part. The full programme will be available on World Water Week's website by the beginning of August.
Gabriela Suhoschi hopes that many people will seize this unique opportunity to listen to and interact with leading names from the water and climate communities. Though it will not replace a full World Water Week experience, she is proud to be able to help elevate these important and interesting sessions. Sessions are scheduled to take place from 8am to 9pm CET, Monday 24 August to Friday 28 August 2020, and many will be recorded so they can be viewed later.
"There will be so many interesting sessions to attend on a wide range of topics, so anyone interested in environmental or development questions should be able to find something that speaks to them," Suhoschi says.
The Stockholm Junior Water Prize final will also take place during the last week of August, just as any other year, but this time in an online version. The winner of the international youth competition will be announced by H.R.H Crown Princess Victoria of Sweden, who is Patron of the Prize, on 25 August at 2pm CET. The competition is organized in collaboration with SJWP's Global Founding Sponsor, Xylem.