/
/
High-Level Panel on how to put words into action
Blog
.
Sep 20, 2021
High-Level Panel on how to put words into action
linktext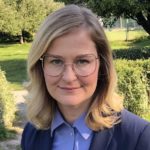 Katie Goldie-Ryder
Programme Officer,
Transboundary Water Cooperation
Kyungmee Kim
Researcher
Stockholm International Peace Research Institute (SIPRI)
Every year, SIWI organizes a High-Level Panel on Water Diplomacy to explore different aspects of how water can contribute to peace and security. The 2021 event focused on cooperation – learn more in this blog post written by SIWI's Katie Goldie-Ryder and Kyungmee Kim from the Stockholm International Peace Research Institute (SIPRI).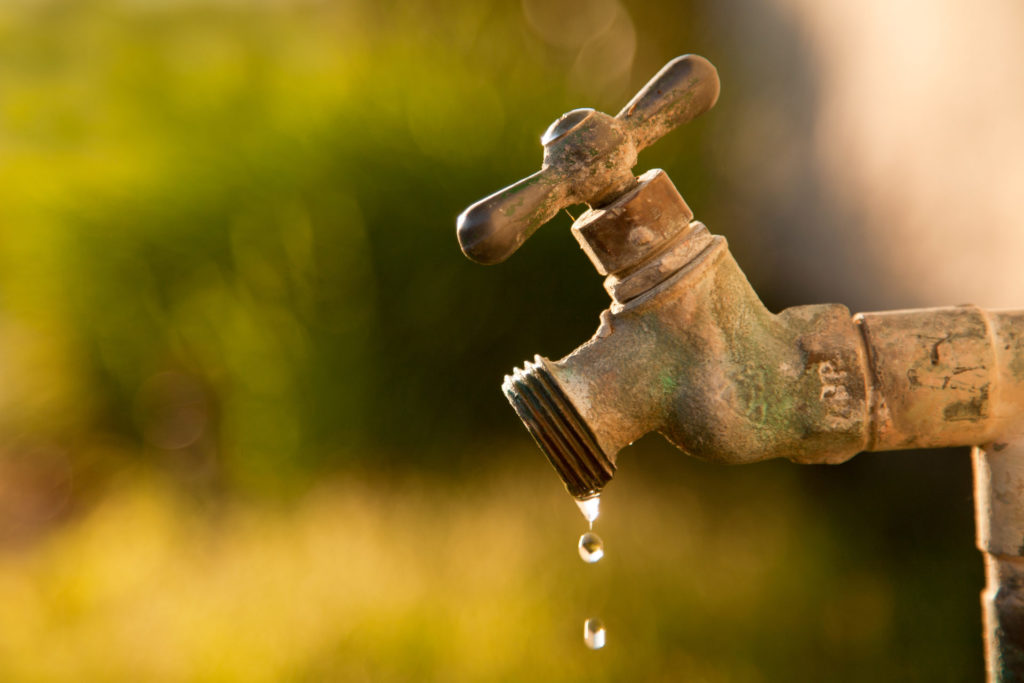 The combined impacts of climate change, environment degradation, and a global pandemic, affect all dimensions of people's lives. The adverse socio-environmental impacts are especially severe in countries and regions with experiences of armed conflict, weak institutions, and inefficient water governance. Middle East and North Africa, the world's most water-scare region, for instance, already suffers from multiplicities of challenges such as climate-related extreme weather events and changes in temperature and precipitation. Climate change could trigger a further 20-40 per cent decline in food and water availability.
Concerted and cooperative efforts across all relevant sectors and levels of authorities are more important than ever, yet a lack of political will from high-level officials has been pointed out as a major obstacle. This comes often at an expense of society and people who need urgent action to respond to impending environmental crises.
This year's High-Level Panel on Water Diplomacy: Navigating to a Resilient Future sought to build on lessons learnt from previous High-Level Panels organized by SIWI with a specific focus on how to cooperatively navigate the current crises and how to put words into action. The event was held on 24 August as part of World Water Week – you can watch it here on Youtube.
Water as a source of climate-related risks and insecurity
Climate change is responsible for exacerbating physical and social water scarcities. Lack of adequate access to water has negatively affected livelihood options for communities and increased societal tensions that even lead to violent conflict. Evidence suggests, in water scarce regions, hampered access to groundwater has been a factor to an increase of communal violence. Water security is one of the key dimensions in human security and durable peace.
Amid compounding socio-environmental challenges, the global pandemic started in 2020 has posed even more burden on public health systems and national economies. The UN says the Covid-19 pandemic could undo a decade of development progress and increase inequalities further. These challenges necessitate a strengthened focus on human security in development interventions and climate actions.
Water scarcity in Central Asia and Africa could challenge ongoing inter-governmental cooperation over transboundary water resources if the current trend of rising temperatures and falling water tables continues.
SIWI's approach aims to integrate climate action, good governance of natural resources, conflict prevention and peacebuilding to a much larger extent than before. SIWI promotes improving water governance through sustainable management, resilient infrastructure, and the broad inclusion of all relevant stakeholder groups, together with innovative knowledge and learning. The International Center for Water Cooperation (ICWC), a UNESCO Category II Center, hosted by SIWI provides a platform for knowledge production to inform policymakers and water governance debates in the field.
Tangible benefits of inclusive participation in water dialogues
The importance of inclusive participation, especially women and young people, was highlighted by all panelists, for sustainable long-term solutions to water-related challenges. The negative impacts of climate change and water-related conflict are felt on the community level. Inclusion means elevating voices of the communities directly affected, utilizing local knowledge and expertise. Without active and inclusive community level participation, all strategies can quickly become unsustainable and difficult to implement.
Karabo Mokgonyana, African Union's Youth Ambassador for Peace, called for concrete implementation plans that outline how a commitment will be actioned out. She emphasized the importance of "enabling laws, policies, and frameworks that recognise the important role that young people play must also be backed and accompanied by implementation plans."
Including young people in water diplomacy processes is not only desirable but also necessary. In some regions, such as Central Asia and Africa, young people make up more than 50 percent of the population. This vibrant and resourceful group can create a paramount political momentum for water diplomacy, just like the young people's influence on climate politics.
This insight leads to the importance of the implementation of the Youth, Peace and Security agenda for creating space for young people in peace and development processes and making their participation meaningful not as a mere token.
Several existing initiatives and frameworks for water diplomacy highlighted by the panelists suggest that institutional frameworks have been in place in the European Commission and UN Regional Centre for Preventative Diplomacy for Central Asia (UNRCCA). These institutional arrangements provide frameworks for including water in a set of agenda in bilateral and multilateral diplomacy. Panelists highlighted their commitments to strengthen water diplomacy during the coming years.
Recent violent conflict and humanitarian crisis in Afghanistan has also been a major setback for nascent transboundary water cooperation agreements involving Afghanistan and its neighbours. Political instability and larger geopolitical contexts have been serious challenges for water cooperation. Mohd Hassan Faizee, who was unable to join the panel live provided a statement calling on the international community to support people in Afghanistan.
Key messages from the panelists:
Support inclusive processes, including youth, women, and vulnerable groups, for sustainable long-term solutions to water-related challenges.
Solutions must include fostering cross-sectoral integration. Partnerships of individuals and organizations from NGOs, government, and the private sector that use their diverse perspectives and resources to jointly solve transboundary challenges, in particular climate change.
About the authors
Katie Goldie-Ryder is Programme Officer at the Transboundary Water Management Department at SIWI. 
Kyungmee Kim (PhD) is Researcher at Stockholm International Peace Research Institute (SIPRI) and an affiliated researcher at the Department of Peace and Conflict Research, Uppsala University
The High-Level Panel on Water Diplomacy
The High-Level Panel on Water Diplomacy is an initiative from SIWI and the International Centre for Water Cooperation (ICWC). It is held yearly to contribute to a greater recognition of water for peace and security.
The 2021 panel was opened by Karin Gardes, Chief Operating Officer and Acting Director of the Transboundary Water Cooperation Department, SIWI and Dr Martina Klimes, Advisor, Water and Peace, Transboundary Water Cooperation, SIWI. Speakers l included leading officials, negotiators, and intergovernmental organizations from the Council of Europe, Central Asia, and Africa with direct experience of working across sectors and boundaries in conflict-affected and water scarce regions.
Ambassador Igor Jukič, Acting Director-General of the Directorate for Multilateral Affairs and Development Cooperation, Ministry of Foreign Affairs, Slovenia;
Karabo Mokgonyana, Youth Ambassador for Peace, African Union;
Mohd Hassan Faizee, Director General, Border Affairs and Transboundary Water, Ministry of Foreign Affairs, Afghanistan;
Philipp Saprykin, Deputy Head, UN Regional Centre for Preventative Diplomacy for Central Asia).