/
/
How is the WASH sector responding to Covid-19? Overview of Covid-19 Responses in 84 Countries
News
.
Aug 22, 2020
How is the WASH sector responding to Covid-19? Overview of Covid-19 Responses in 84 Countries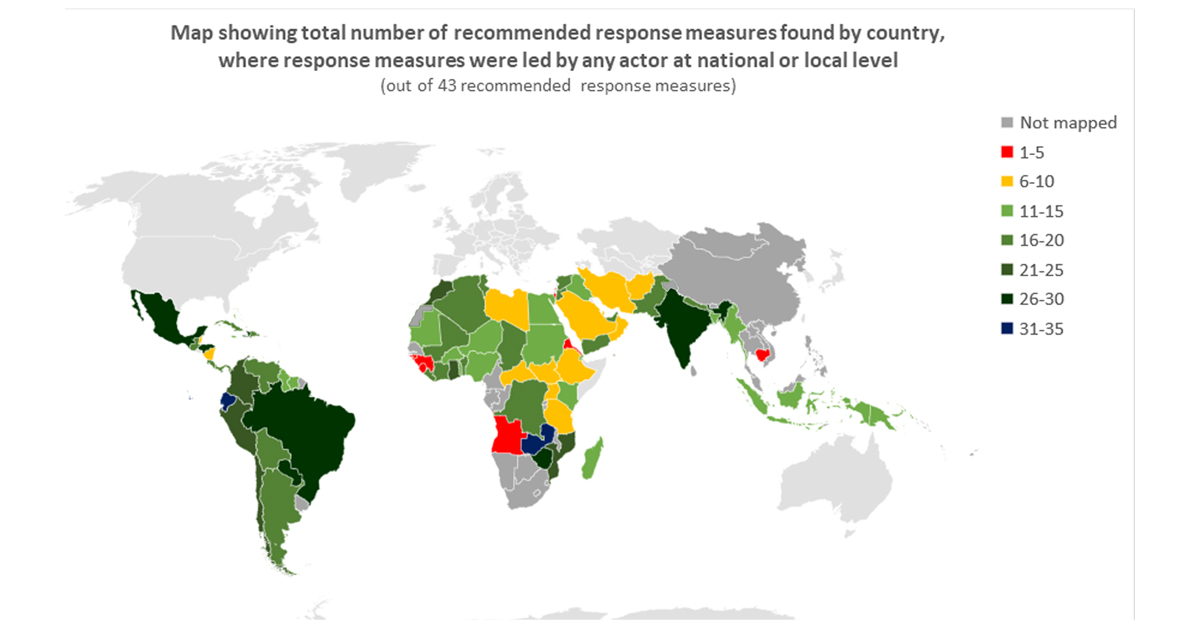 The framework for structuring the WASH response at country level has been used to map the WASH response to Covid-19 in 84 countries. It has also been adopted by national coordination platforms to structure response plans.
Since the beginning of the outbreak, the Stockholm International Water Institute (SIWI), in collaboration with UNICEF, has mapped some of the initiatives implemented by various countries in response to the COVID-19 pandemic.
Specifically, initiatives were identified and mapped across 84 countries worldwide, and categorized into those that are aimed at promoting hand hygiene and strengthening infection prevention and control (IPC), those that seek to secure water and sanitation services for all, and those that provide technical and financial support to utilities.
Figure below shows the Covid-19 WASH Response Mapping target areas aligned with UNICEF WASH Strategic
Programming Framework
They have also been classified based on the level of implementation, distinguishing between measures being led by national/central state institutions and measures led by sub-national/local level state institutions, including sub-national emergency taskforces or non-state actors.
While mapping shows regional disparities among and within regions, and the level of activity found in the countries varies widely, both in terms of ambition and scope, they also have factors in common. Hygiene promotion and other IPC measures have been widely adopted, although not always matched in ambition with the assured availability of soap, water, and handwashing facilities.
Support for vulnerable households at scale to promote basic access to WASH services is weak and needs additional focus, particularly in rural areas and small towns, and in schools, where acceleration of WASH preparedness measures for safe school reopening may be required.
In addition, parallel support needs to be extended both technically and financially to service providers or to households themselves in the form of cash transfers in order to ensure the financial viability of utilities and the provision of those critical services.
Download the preliminary findings
It is aimed at WASH decision-makers and practitioners who want to better understand and contribute to COVID-19 prevention and response.
SIWI and UNICEF are continuing their work with governments and water utilities to support good practices. The mapping of responses will also continue around the world.