New agreement paves the way for cooperation over Nile waters
A "declaration of principles" was signed by Egypt, Ethiopia and Sudan late Monday in relation to water cooperation in the Nile river.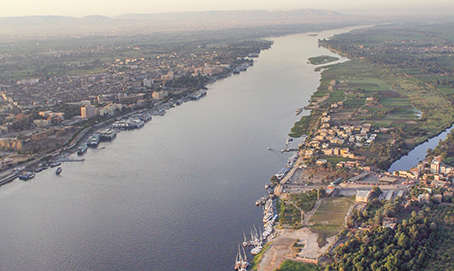 Cooperation over transboundary water is an important part of sustainable water management globally. This agreement is a positive step for the region and SIWI is proud to have contributed technical knowledge in the lead-up,– says SIWI Director, Transboundary Water Management, Dr Therese Sjömander Magnusson.
"It is extremely encouraging to see that it is the basin states themselves who are driving this process forward. Like many countries around the world, these governments recognize the benefits of cooperation and the need for investment in water-related infrastructure. This process presents an opportunity to not only address water sharing in the region, but also explore wider regional collaboration and development opportunities."
In response to requests from governments and regional organizations in the basin, SIWI has supported knowledge sharing leading up to this historical agreement, both providing strategic advice and facilitating meetings between basin actors.
SIWI looks forward to continuing its support of trust-building between basin actors in the region.
Also on Monday, SIWI inaugurated its International Centre for Water Cooperation, which under the auspices of UNESCO, seeks to develop understanding of how transboundary waters act as a catalyst for cooperation and inform peace and development-building policies and decisions globally.