/
/
New framework for water tariffs in Bosnia and Herzegovina
News
.
May 10, 2021
New framework for water tariffs in Bosnia and Herzegovina
Many wastewater treatment plants in Bosnia and Herzegovina are not fully functioning because the water utilities are not able to cover the operational costs. To address this, the GoAL-WaterS programme has helped develop a new regulatory framework and tariff setting that will make utilities more financially sustainable.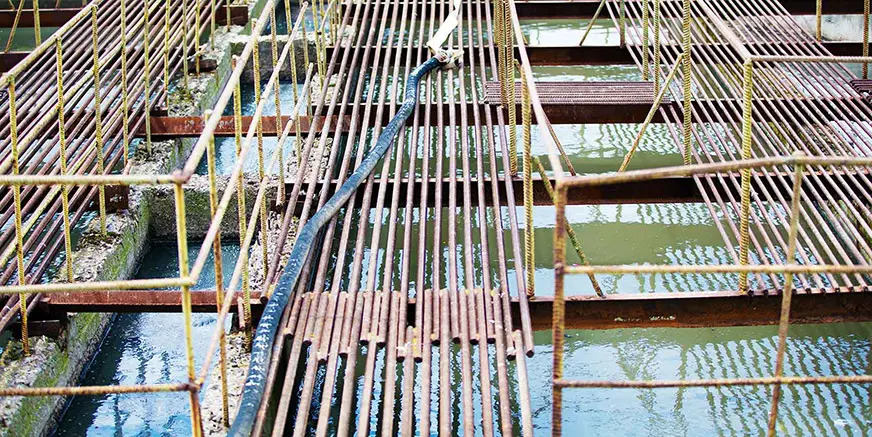 Water supply and wastewater management services in municipalities in Bosnia and Herzegovina are provided by local publicly owned companies. Operational costs and investments are often neglected by the plant management when wastewater collection and treatment schemes are designed. As a result, a water tariff is set up too low to cover the costs. Unrealistic pricing of water services poses a financial burden on taxpayers and the municipal budgets that are expected to cover the financial gaps. At the same, significant additional investments in the water sector can be expected on the country's path towards EU accession.
The Tariff Methodology, which was developed with support of the GoAL WaSH programme, is currently being used by 16 utilities in the country. Experience suggests that it takes 1-2 years of internal work before the utilities can reach the needed water tariff level.
To further improve the sustainability of the water sector, the Government of Federation of Bosnia and Herzegovina asked the GoAL-WaterS programme to support the drafting of a Federation of Bosnia and Herzegovina Decree on Tariff Methodology. The Decree represents an important step towards effective regulation of the water supply and wastewater treatment sector. Public consultations on the Decree were recently finalized. It is expected that the Decree will be adopted by the Government of Federation of Bosnia and Herzegovina in the autumn 2021.
Guidelines for the implementation of the decree in Bosnia and Herzegovina have also been developed, as well as an EU legislation compliance report (as prescribed for all new legislations that are at least partially contributing to the transposition of EU acquis to Bosnia and Herzegovina).
The adoption of the Tariff Methodology and the new Decree are expected to increase the amount of wastewater treated in Bosnia and Herzegovina by unlocking potential investments in the construction of new urban wastewater treatment plants. It will also lead to decreased water abstraction (by implementing proper non-revenue water management activities, as prescribed in the Decree) and thus to reduced pressure on existing water resources in Bosnia and Herzegovina.