/
/
Record number of participants at World Water Week
News
.
Aug 30, 2019
Record number of participants at World Water Week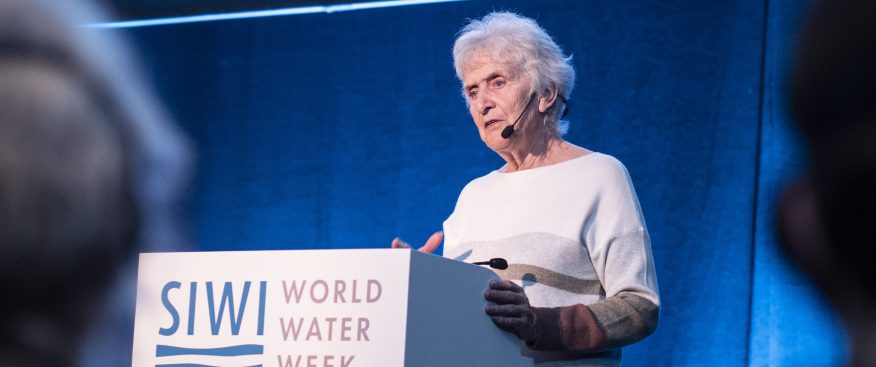 Thank you everyone who contributed to World Water 2019! The Week has been a huge success, with close to 4,000 participants from 138 countries and more than 250 sessions. Many convenors had been inspired by the theme Water for society: Including all with seminars on what inclusion means in city planning as well as for sanitation, nutrition and in many other fields.
World Water Week is the world's leading annual event on global water issues. It ended on Friday in Stockholm with warnings of looming dangers – but also rays of hope. Throughout the week participants have presented water-related solutions to many of humanity's greatest challenges, such as health, food security and resilience in the face of the climate crisis.
"We have the methods and the technology, but need the momentum to make them work," said river champion Dr Jackie King, who during World Water Week was presented with the world's most prestigious water award, the Stockholm Water Prize. She is recognized for her important contributions to the study of environmental flow, which have resulted in tools that help decision-makers assess the consequences when for example constructing a dam.
In the closing ceremony, Parameswaran Iyer from the Indian government described his country's massive undertaking to ensure that all Indians get access so clean water and safe sanitation before 2024. "In a campaign that started 1 July, we've sent out 1200 government officials in the field to talk to people about water conversation. This is how we change behaviours," he said.
SIWI's Executive Director Torgny Holmgren emphasized the importance of listening to others and learning from their experiences. This year's World Water Week have included sessions on slumdwellers' views on sanitation, lessons from indigenous groups and new innovations from start-ups. All these voices and many others are needed, said Torgny Holmgren, adding: "Compared to previous years I see a new focus on the role of governments, cities and local communities, with many inspiring examples."
This year, 51 per cent of World Water Week participants were men. One third were under the age of 35. "It's been very inspiring how we young professionals get to share our knowledge and are increasingly being listened to," said Sara Löwgren from the Water Youth Network during Friday's closing ceremony.