/
/
Successful first day of World Water Week At Home
News
.
Aug 24, 2020
Successful first day of World Water Week At Home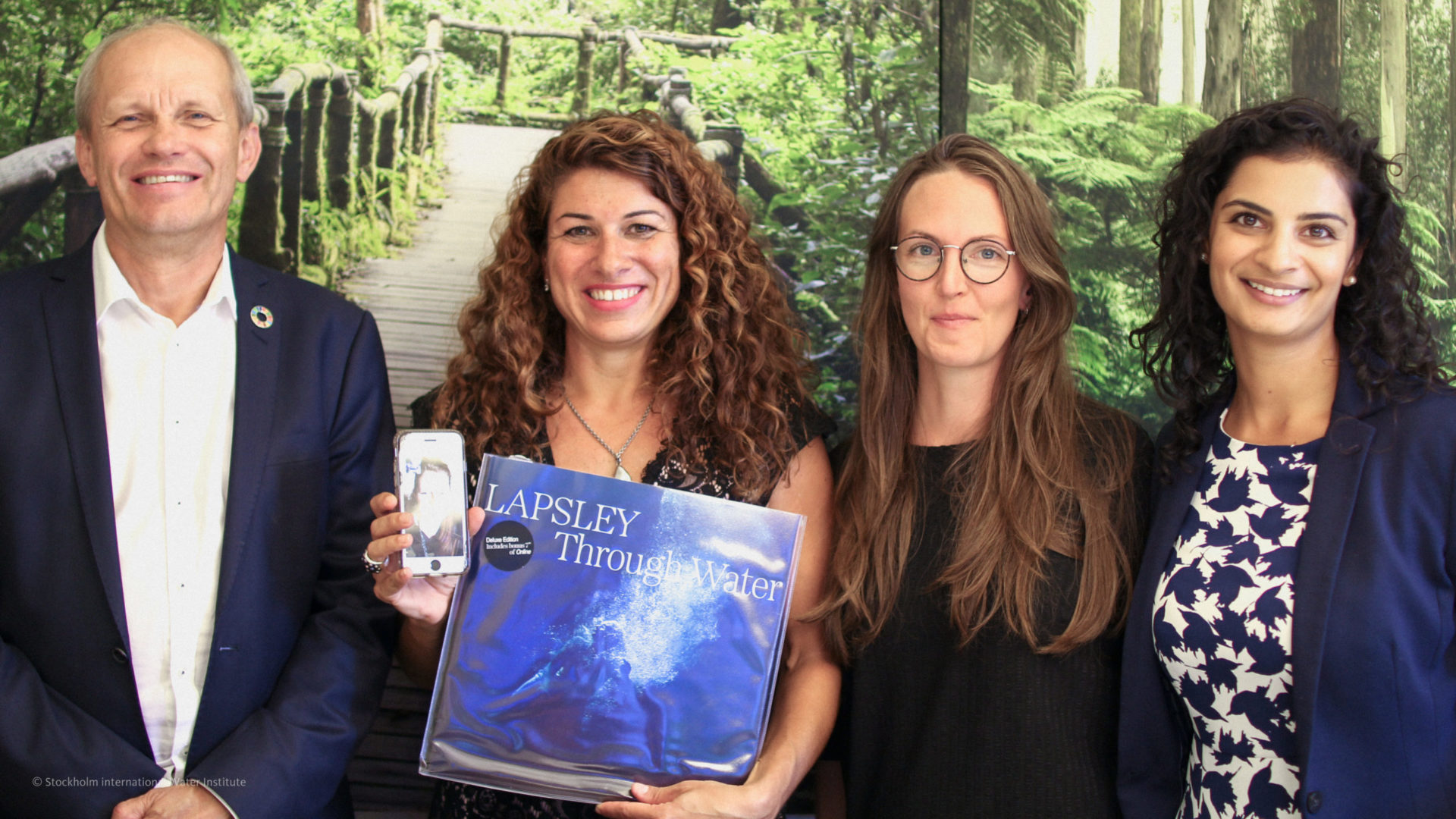 World Water Week At Home is held 24-28 August, with 120 sessions that anyone can join. Many leading international organizations, universities, companies, and governments have come together to discuss topics such as water and climate change, food security, and how digitalization can driver innovation in the water sector.
During the Opening on Monday, SIWI's Executive Director Torgny Holmgren and Gabriela Suhoschi, Director World Water Week & Prizes stressed the importance of the event.
"At the climate conference COP25 in Madrid last year, we started to see a welcome breakthrough where more countries began to search for water solutions, not least in their nationally determined contributions to the Paris agreement. Now we hope that this thinking will gain more traction ahead of COP26 next year," Torgny Holmgren said.
He expected World Water Week At Home to be shaped by three major trends: the need for water solutions to climate change; a renewed focus on resilience after the Covid-19 pandemic; and a growing interest in behavioural change.
SIWI, as organizers of World Water Week At Home, had also brought together five government representatives for a Meet the ministers session as part of the Opening. The moderators Kanika Thakar and Maggie White talked to government representatives from Colombia, the Netherlands, Senegal, South Africa and Sweden about their response to Covid-19, the water crisis and climate change.
They all emphasized the importance of building on the momentum when the world seeks to reinvent itself after the Covid-19 pandemic. By making the right decisions now, they can make their countries better able to cope with challenges ahead. But, as emphasized by Serigne Mbaye Thiam, Minister of Water and Sanitation from Senegal, "the building of resilient societies based on a paradigm shift and a holistic approach to water issues".
Lindiwe Nonceba Sisulu, Minister of Human Settlements, Water and Sanitation, South Africa, talked about the strong link between poverty alleviation and protection of nature. Both require access to clean water. The current Covid-19 pandemic has further strengthened her resolve to prioritize water and sanitation for all citizens.
Jose Luis Acero, Vice-minister of Water and Basic Sanitation in Colombia, noted how Colombia has made significant advances when it comes to protecting its ecosystems, including recognizing the rights of nature and indigenous peoples. He emphasized how the Covid-19 pandemic has demonstrated the importance of everyone having access to clean water and sanitation, which is one of the sustainable development goals of the 2030 Agenda.
"This pandemic has not only highlighted the urgency of achieving universal access to water and sanitation, but also the importance of immediate and sustainable interventions that guarantee this valuable resource to vulnerable populations," Jose Luis Acero said.
Isabella Lövin, Minister for Environment and Climate of the Swedish government described how Covid-19 has been something of an emergency brake, forcing many to rethink their priorities. When building back, water should be high on the agenda, she argued: "Water is a necessity of life and an engine for development. Through its response to the Covid-19 pandemic, the world has proved that it has the capacity to change rapidly. We should use this momentum to transform our way of living into what is in line with reaching the sustainable development goals. Sustainable water management is an integral part of that," Lövin said.
Cora van Nieuwenhuizen, Minister of Infrastructure and Water Management for the Government of the Netherlands, warned countries not to return to practices that leave them unnecessarily vulnerable to crisis. Water must be at the heart of recovery efforts, she argued: "We must improve the resilience of our water systems through wise, future-proof investments. The world is spending trillions of dollars to boost economies after the Covid-19 pandemic, but we also only have 10 years left to achieve the sustainable development goals. If we coordinate these efforts, we can recover sustainably from the pandemic and build resilient societies for the future," she said.
The session ended with the popular British singer-songwriter Låpsley performing her new song 'Through Water' which she wrote to raise awareness of how climate change will impact water.
"We are very happy to be able to offer such diversity, with distinguished speakers helping us understand important new trends. In today's turbulent world there is a great need for this type of reflection and analysis, so I hope that many people will seize the opportunity to tap into this knowledge," said Gabriela Suhoschi, Director World Water Week & Prizes.
Check out the programme for details about all the 120 sessions, including how to join them!
Don't miss tomorrow's exciting award ceremony for the Stockholm Junior Water Prize. At 2 pm CET on Tuesday 25 August, H.R.H Crown Princess Victoria of Sweden will announce the winner of the Stockholm Junior Water Prize. Competitors aged 15 to 20 compete with amazing water projects that solve major real-world problems. Join the session through this link: Stockholm Junior Water Prize.