/
/
Successful water integrity training in Cambodia
News
.
Apr 26, 2018
Successful water integrity training in Cambodia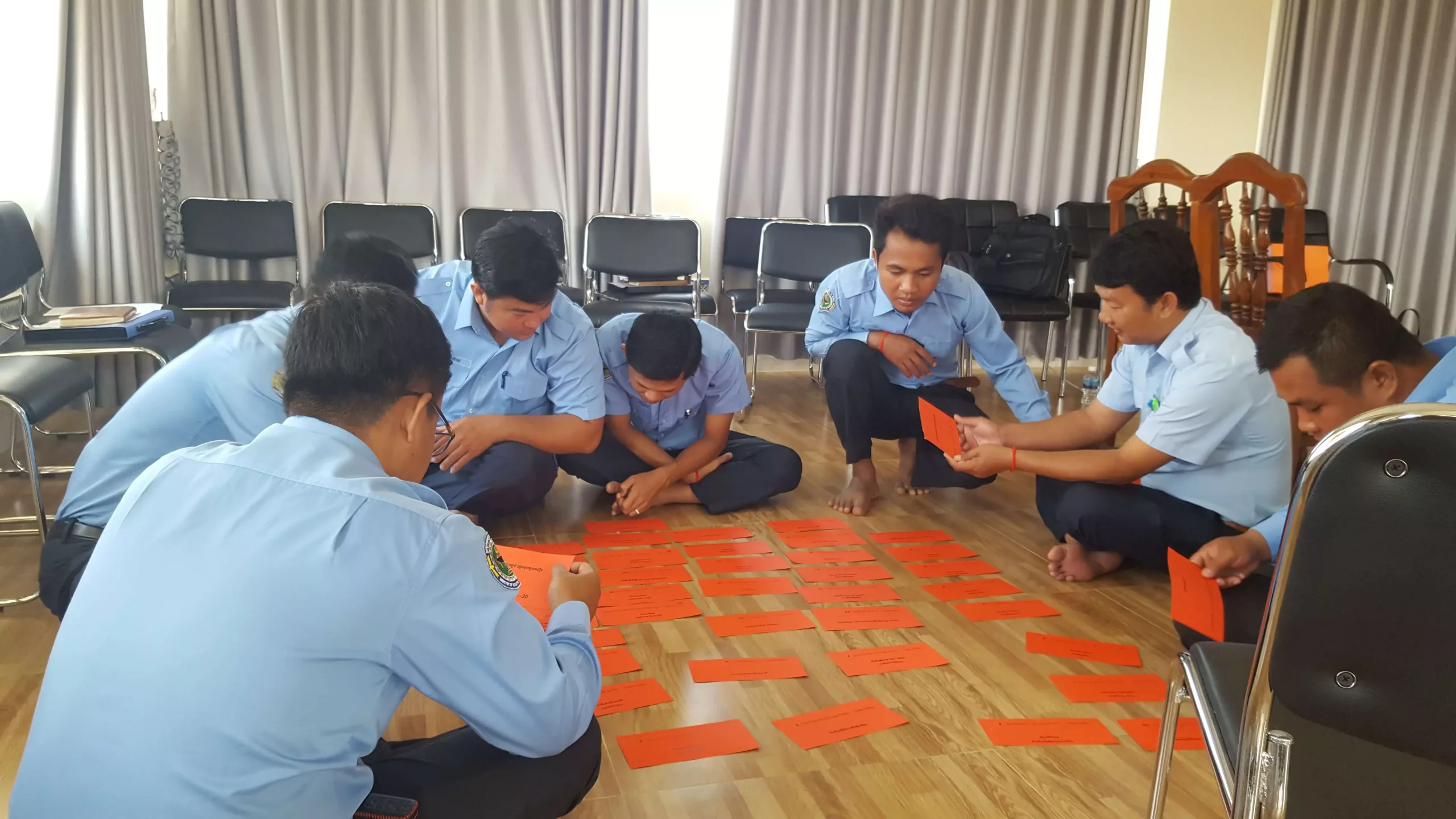 Water integrity is one of the most important means to mitigate corruption in the water sector. During the second week of April, staff from four water utilities in different parts of Cambodia gathered in Kampong Cham town to take part in an integrity training carried out by Water Governance Facility (WGF).
Water utilities are faced with many different integrity risks such as tempering with water meters, inefficient revenue generation and low staff competence, as well as illicit practices in bidding, procurement and contracting.
To combat this, and as part of the GoAL WaSH programme, the Water Governance Facility at Stockholm International Water Institute recently organized an integrity training in collaboration with UN-Habitat in Cambodia. The initiative included both a Training of Trainers at national level and a training for water utilities in one of the provincial towns. The Training of Trainers was carried out in the capital Phnom Penh, where ten members of staff from the Department of Water Supply at the Ministry of Industry and Handicraft learned how to use the Integrity Management Toolbox. This methodology supports organizations in making integrity a part of their strategic plans, business models, and daily practices to reduce risks and improve performance. A business approach is used to identify performance opportunities and benefits from improved water integrity.
A team of three trainers from the Ministry then joined WGF and UN-Habitat for the training in Kampong Cham that was targeting water utilities. Chhay Vuchnea, 23, Officer at the Department of Water Supply, was one them. Her role was to present parts of the methodology and to facilitate group discussions. Since the training was held in Khmer, she also translated presentations made by WGF. "I think it was very useful for the utilities to see how lack of integrity can affect their performance and how the risks can be tackled," she said.
The participants were introduced to the Integrity Management methodology and prepared a business model for their utilities. They also analyzed the integrity risks and decided which risks that should be addressed most urgently.  Integrity instruments were identified for the priority risk areas and concrete action plans were prepared that the utilities will implement in coming months.
"We had a very good discussion in our group, analyzing the risks of our utility. One main priority is to strengthen the capacity of our staff," said Sann Sokkun, Head of Accounting at the water utility in Kompong Thom town. The utility decided to conduct an integrity training for all utility staff and prepare new recruitment guidelines and policy. "The format of the action plan was useful, I think we will manage to implement it," he concluded.