Sweden's first UNESCO Category II Centre
Sweden's first UNESCO Category II Centre held its first Governing Board meeting on the December 1 2014. This occasion marks the official opening of the International Centre for Water Cooperation. A centre hosted by Stockholm International Water Institute (SIWI) in Stockholm and signed into establishment by the Swedish Government, SIWI and UNESCO.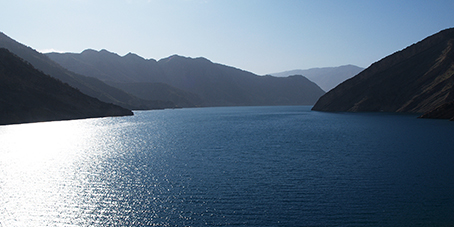 The Centre aims to build knowledge and capacity to effectively address the challenges of transboundary water cooperation and to promote and take full advantage of the benefits of transboundary water cooperation.
Approximately 276 river basins are considered transboundary in nature, in that they cross the political boundaries of two or more countries. These rivers serve as a primary source of freshwater for approximately 40 percent of the world's population. Globally about 2 billion people depend on groundwater, sourced from over 300 transboundary aquifer systems. Around 60 percent of the world's international river basins lack any type of cooperative management framework.
The Centre has partnered with Uppsala University to establish a Research School for International Water Cooperation which will attract high quality PhD students focusing on research that will contribute to a water wise world that peacefully shares and uses water for the benefit of people, society and nature.
If you are interested to find out more about the entre, please contact Dr. Therese Sjömander Magnusson
Read more about the International Centre for Water Cooperation (ICWC)