/
/
The voice of water was heard across the Climate Adaptation Summit
News
.
Jan 29, 2021
The voice of water was heard across the Climate Adaptation Summit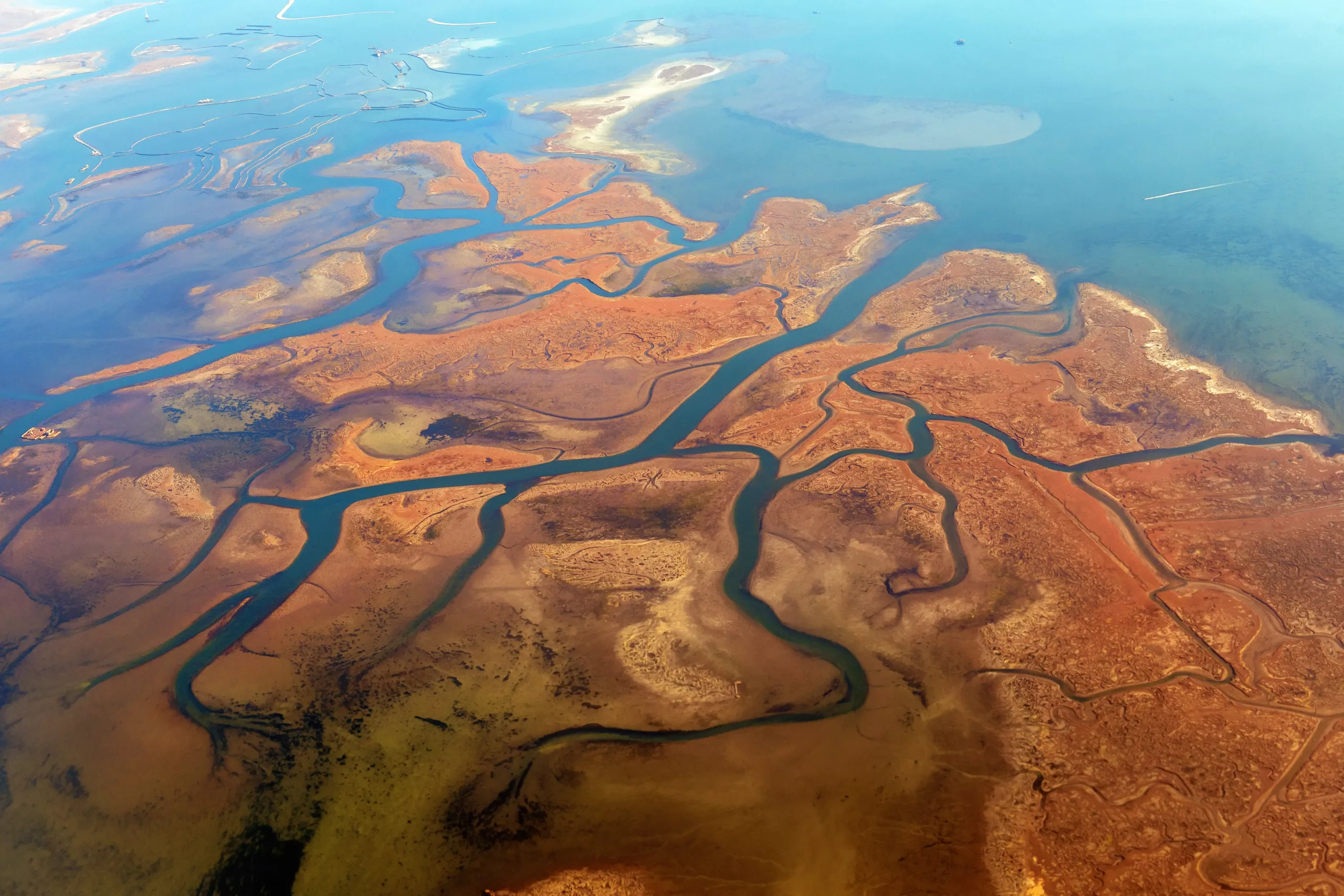 On 25-26 January, the Government of the Netherlands hosted the first-ever Climate Adaptation Summit to promote global preparedness and resilience in the face of climate change. SIWI's Executive Director Torgny Holmgren was one of the speakers who raised awareness of the importance of water. An impressive 18,000 participants, 32 world leaders, and 300 speakers including SIWI's Executive Director Torgny Holmgren, came together for this virtual global summit dedicated to climate adaptation.
An impressive 18,000 participants, 32 world leaders, and 300 speakers including SIWI's Executive Director Torgny Holmgren, came together for this virtual global summit dedicated to climate adaptation. Five years on from the Paris Climate Agreement, it is clear and urgent that world leaders, civil society, and the private sector need to accelerate adaptation action in this decisive decade, and to do so in an integrated, efficient, and sustainable way. With water being so central to not only the impacts of climate change, but also to the strategies to respond to and thrive in a changing climate, SIWI was proud to be a partner to this consequential gathering.
"We all primarily feel the impacts of climate change through water. Climate adaptation therefore requires the input of the whole water community," said Torgny Holmgren in an address at the Water Anchoring event at the Summit. He also welcomed the launch of a Water Action Hub by the Water Action Track, which promises to serve as a knowledge zone open to all communities of practice, networks and groups either those working directly in the water sector or indirectly through climate change and adaptation.
SIWI supports the Water Action Hub by sharing knowledge emanating from the Action Platform for Source-to-Sea Management (S2S Platform) on holistic management of land, freshwater, coastal and marine resources, the City Water Resilience Approach on the development of urban water resilience strategies and plans, and the WASH Bottleneck Analysis Tool (WASH-BAT) on improving resilience and sustainability in water supply and sanitation, among others.
Peter Thomson, in his role as the UN Secretary-General's Special Envoy for the Ocean, emphasized the importance of the S2S Platform and its approach. He reminded the audience that "A profound element of connectivity in our world is the hydrological cycle" and therefore a source-to-sea ethos is fundamental, especially when tackling global challenges such as plastic pollution.
The Water Anchoring event also featured a high-level dialogue among global climate leaders with best practice water solutions from around the world as well as examples on how to successfully integrate water into the Nationally Determined Contributions to the Paris Agreement.
Key leaders at the Water Anchoring Event stressed the importance of collaboration between water and climate communities to increase climate ambition and achievement. Carolina Schmidt, COP25 President and Chile's Minister of Environment, emphasized that "Water is the foundation of all life on our planet and underpins sustainable development and food security. It must be a priority across the climate agenda. I urge all countries to consider this when updating the adaptation communications and national adaptation plans this year."
In addition to the Water Anchoring Event, many of the other dialogues also alluded to water as a central element for climate adaptation, such as the Resilient Cities Anchoring Event. In 25 years, it is estimated that the majority of all cities will be facing water shortages due to climate change and rapid urbanization. To achieve water resilience in urban areas will require rethinking of how cities and urban infrastructure are planned. Protecting and diversifying water sources, prioritizing access to safe water and sanitation for the most vulnerable communities, and utilizing natural infrastructure and nature-based solutions are key parts of this. It is also important to acknowledge the impact cities have on surrounding landscapes and for ocean health – 90 per cent of cities are located near a coastline.  Policies and investments need to be aligned across levels of government, across sectors, and from source to sea.
In the Nature-Based Solutions Anchoring Event, the need to work with nature, rather than against it, was highlighted. "Our global systems must begin to value nature", said Patrick Verkooijen, CEO of the Global Centre on Adaptation, alluding to the fact that only a few percent of climate funding goes to nature-based solutions, despite such solutions being cost-effective measures that contribute to both adaptation and mitigation, while also providing a range of co-benefits for e.g. biodiversity, food security, and water. Protection of water sources and water-dependent ecosystems must be an integral part of a new pact between nature and humanity. Special focus was given to indigenous people and traditional knowledge, which must be much better incorporated into the discussion if we are to transform our relationship with nature.
The Climate Adaptation Summit promoted increased adaptation and mitigation commitments throughout all public and private sectors to build resilience to the changing climate. Water is crucial to the success of adaptation initiatives and mitigation strategies, and ensuring a green recovery from the Covid-19 pandemic. Increasing climate finance towards adaptation measures will truly allow countries to harness the power of their water systems. Water resilience must be prioritized across all sectors and should be at the heart of climate action. As we draw nearer to COP26 in Glasgow in November 2021, SIWI is committed to strengthening water partnerships and providing sustainable solutions to water management challenges.