/
/
The world's top five risks are all water-related
News
.
Jan 15, 2020
The world's top five risks are all water-related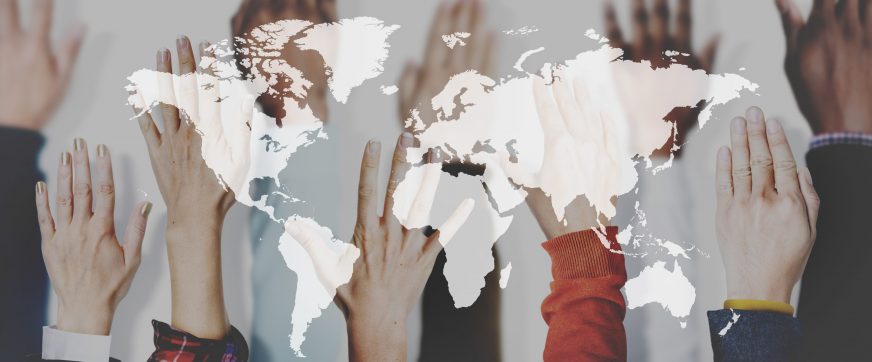 For the first time in the history of the World Economic Forum's Global Risks Report, the top five risks in terms of likelihood all relate to water. A connection that worryingly doesn't seem to have been recognized by the respondents.
Every year, the World Economic Forum asks some 1,000 decision-makers from the public sector, business, academia and civil society across the globe to assess the risks facing the world over the decade to come. This year's Global Risks Report, the 15th, stands out since it is the first time that environmental threats are in the top five spots in terms of likelihood. When listing the risks based on the impact they would have, failure to tackle climate change is ranked first, followed by weapons of mass destruction. Thereafter follows environmental risks.
If we look at the environmental risks, here listed as business leaders ranked them in terms of likelihood, we find that all of them are closely linked to water:
Extreme weather events with major damage to property, infrastructure and loss of human life.
Failure of climate-change mitigation and adaptation by government and business.
Major biodiversity loss and ecosystem collapse (terrestrial or marine) with irreversible consequences for the environment, resulting in severely depleted resources for humankind as well as industries.
Major natural disasters such as earthquakes, tsunamis, volcanic eruptions and geomagnetic storms.
Human-made environmental damage and disasters, including environmental crime, such as oil spills and radioactive contamination.
At the same time, "Water crises" is ranked lower, as the fifth most alarming risk, with reference to its impact, and as number eight in terms of likelihood. This signals a limited understanding of the real drivers behind the top five risks, making it more difficult to tackle them.
Extreme weather events and natural disasters are often water related. Of the 1,000 most severe disasters that have occurred since 1990, water-related disasters accounted for 90 per cent. In years to come, floods and droughts are set to strike harder and more often due to climate change. The reason for this is that the most dramatic consequence of climate change is how it impacts the water cycle, which also means more unpredictable rainfall patterns. This in turn is one of the causes behind the major biodiversity loss and ecosystem collapse named as risk number three.
Viewed this way, all the top five risks can only be solved if we look at their common denominator: water. Climate-change mitigation and adaptation by government and businesses will most certainly fail without this understanding.
This year will be decisive for the fight against climate change, as governments are expected to strengthen their nationally determined contributions to the Paris Agreement. At the same time, the struggle against biodiversity loss must pick up speed. The best way to do this, while also strengthening the position of vulnerable groups and making societies more resilient? Through better management of water.