News
.
Sep 30, 2019
Three lessons from the IPCC Oceans report
The recently released IPCC report on the ocean and cryosphere in a changing climate shows the many complex interlinkages involved. Birgitta Liss Lymer, Director Water Resources at SIWI, describes why this requires a new approach to water governance in river basins.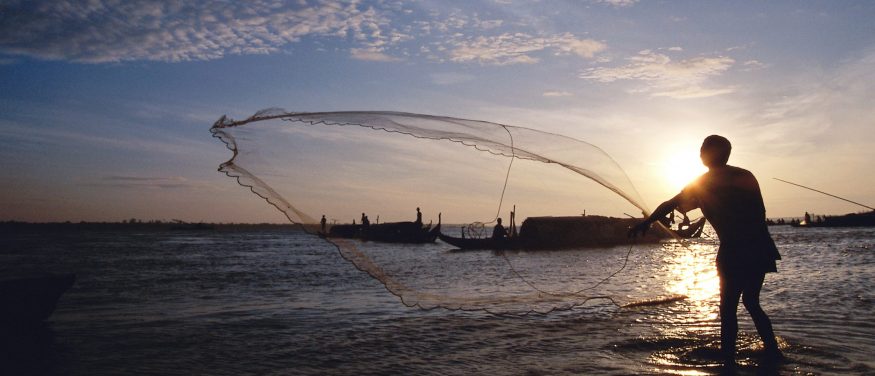 The Special Report on the Ocean and Cryosphere in a Changing Climate (SROCC), released by the Intergovernmental Panel on Climate Change on 25 September, has served as a wake-up call for policymakers around the world. The report's message about sea levels rising faster than previously anticipated became headline news, with many demanding more drastic measures to be taken.
Birgitta Liss Lymer, Director Water Resources at SIWI, explains what the report says and which solutions are available.
What are your main take-aways from the IPCC's newest special report?
In addition to showing us the extent to which climate change is already impacting the ocean and frozen regions, which is more rapidly than previously expected, the report also points to three important lessons. First, the report demonstrates the interlinkages between high mountain areas, river basins, coasts and marine areas and how major changes in the cryosphere (the frozen water part of the earth system) in the high mountains impact water availability and water quality downstream. This affects many different sectors, like agriculture, hydropower and downstream communities.
Second, climate change is adding to the many other pressures that humans are putting on ecosystems: pollution loads, water diversion, land-use changes and habitat modification. To effectively respond to climate-related impacts, there is a need to also address these other stressors.
The third important lesson is that the most vulnerable populations are often disproportionately affected and have the lowest capacity to respond. To tackle this should be our top priority, which requires improved water governance.
Could you give examples of who will be most impacted?
Poor communities in low-lying and flood-prone areas will be very much at risk, as will groups depending on fishing for their livelihoods. We also know that indigenous peoples often suffer from rapid changes to their environment and may be discriminated against when they're trying to make their voices heard.
You call for improved water governance – what do you mean by that?
Existing governance models are not always well equipped to handle such demanding challenges as we now see, with many complex interlinkages and the risk of cascading effects. Though the scientific knowledge may exist, it is not necessarily known to decision-makers. At other times, governance systems are too fragmented between different administrative boundaries and sectors.
To tackle this, we must focus much more on governance structures that factor in large-scale system changes and are flexible enough to cope with uncertainty. Many administrative boundaries were drawn up for another era, we now need more coordination between sectoral priorities within river basins that stretches from mountains to coasts and ocean.
To make societies and ecosystems more resilient, we also need to reduce land-based pressures, such as pollution, and protect coastal ecosystems.
How does SIWI work with this?
The IPCC report points to many solutions that are well in line with SIWI's policy recommendations. We help countries improve the management of water resources so that it's suited to modern needs, where nature-based solutions can play a key role. One example is the so-called source-to-sea approach, which stimulates cooperation between upstream and downstream actors and coordination across sectors to ensure outcomes that mutually benefit systems as a whole. When making decisions about development activities in mountain areas and along rivers, we must consider how these decisions will affect the coasts and oceans downstream. Hopefully the recent attention around the IPCC report will help more people realize that we must speed up this work!
Read the IPCC Special Report on Ocean and the Cyrosphere