/
/
Three questions with Stockholm Water Prize Laureate Dr John Cherry
Blog
.
Apr 09, 2020
Three questions with Stockholm Water Prize Laureate Dr John Cherry
On 23 March, the world-renowned groundwater expert Dr John Cherry received the 2020 Stockholm Water Prize. In this interview he explains why all countries must increase the protection of their groundwater to stave off the looming water crisis.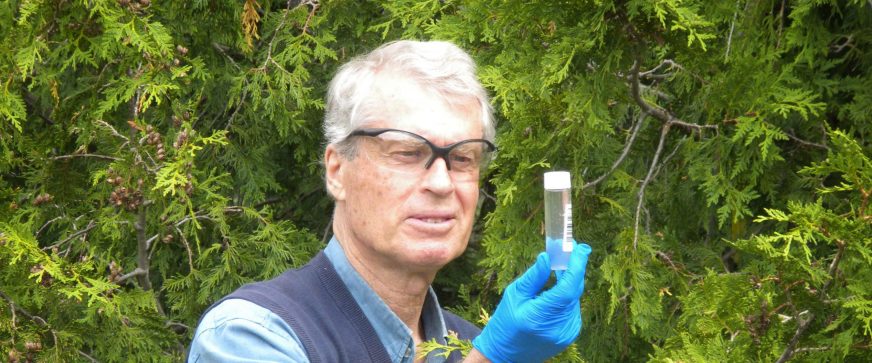 Why is groundwater crucial to solving the water crisis?
Water is the universal link between human survival, our climate system and sustainable global development. According to The United Nations World Water Development Report 2016, the world could face a 40 per cent global water deficit by 2030.
There is, however, already a global groundwater crisis that is largely unrecognized. Groundwater makes up 99 per cent of Earth's liquid freshwater, unseen under the surface carapace and largely a shared resource thus, typically, suffers from the "tragedy of the commons". Groundwater is exploited unsustainably. With booming populations and climate change, the Planet's water problems are headed towards the unimaginable.
What should be done to tackle the situation?
Potable groundwater, unlike most other extractable resources, can be renewable. As a consequence, it is possible to develop a groundwater source that will last indefinitely—a highly desirable societal outcome. The lack, however, of sustainability in both quantity and quality is occurring silently over decades and with minimal societal awareness of the unfolding crisis. This lack of sustainability results from a generally poor understanding of the specialized physics and chemistry and commonly ineffective governance structures established long ago without knowledge of groundwater hydrogeology. Typically, this results in inadequate or nonexistent groundwater monitoring and modeling of what is going to happen with development of the resource.
What do people need to know about groundwater?
The first step towards reversing the trends must be education about all aspects of groundwater to serve the full spectrum of stakeholders. To date, groundwater science has not served humanity to its full potential, in part because we have not spoken well to a broad multidisciplinary readership (for example, explaining groundwater's role for the water supply for society and ecosystems, for mining, agriculture, industry, management, and so on).
In an attempt to overcome these shortcomings, we have initiated the Groundwater Project, with leading groundwater experts from 24 countries on six continents who will share their texts for free online distribution. Our goal is to explain 'nearly all things groundwater', at different introductory, university and advanced levels of treatment relevant to both developed and developing countries. The first texts will be published in August, at first in English, but the plan is to soon translate them into other languages as well.